Publications
Publisher
Year
Details
Voyage au centre de la Terre
the(M) éditions
2023
+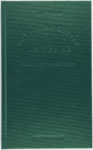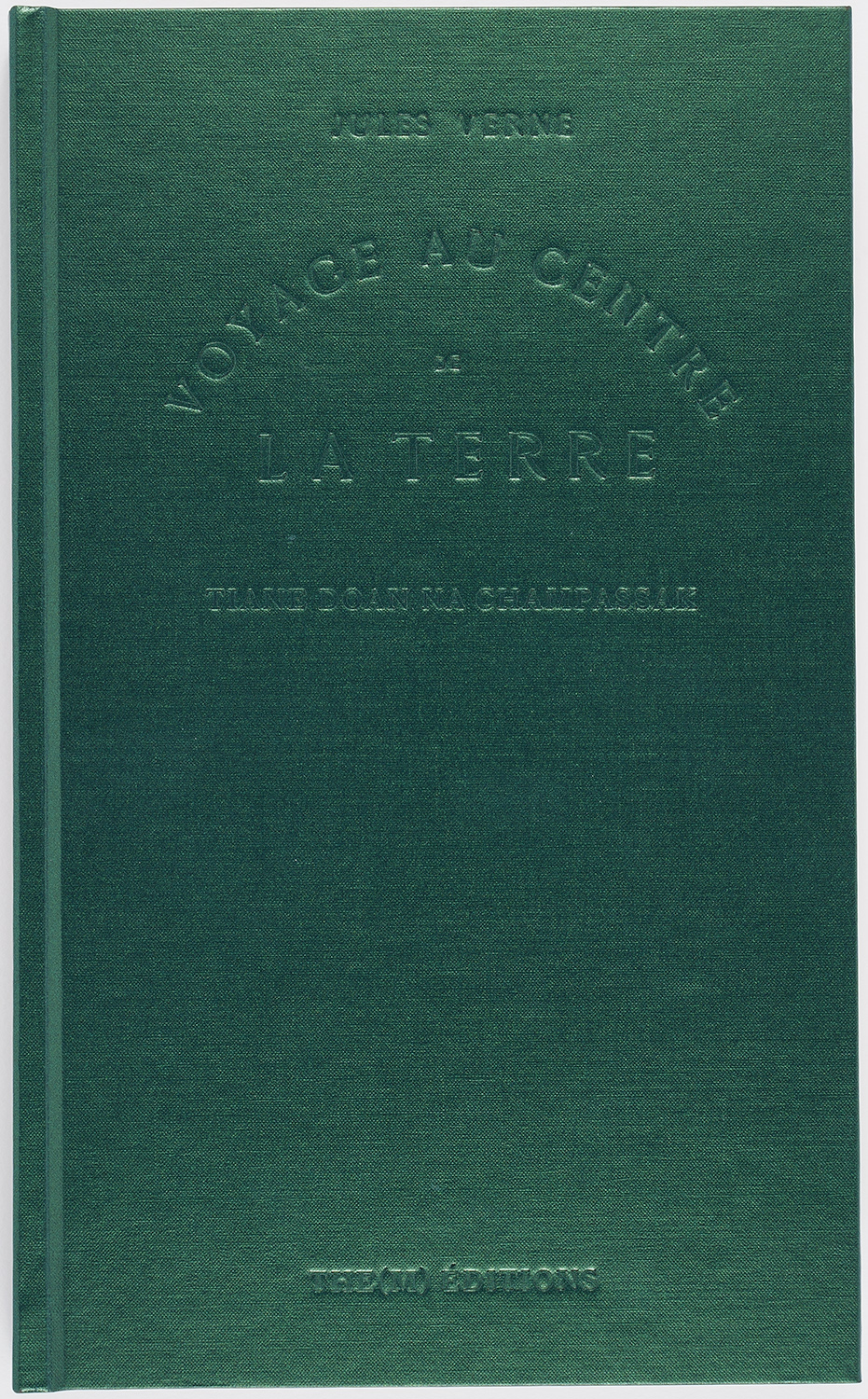 Dans cette variation onirique du Voyage au centre de la Terre de Jules Verne, Tiane Doan na Champassak s'approprie le premier grand classique de la littérature qu'il a lu dans son enfance et remplace les illustrations emblématiques d'Édouard Riou par sa propre odyssée visuelle : 56 photographies de la plus grande grotte fluviale du monde, Xe Bang Faï, au Laos. Photographiées en argentique, les images sont traitées avec des substances inhabituelles qui corrodent et accentuent leur surface fluide.

Édition limitée à 300 exemplaires numérotés et signés

Photographies : Tiane Doan na Champassak

Texte : Jules Verne

Design : Bureau Kayser

16,5x27,2cm

224 pages

Publication : septembre 2023, the(M) éditions

ISBN : 979-10-95424-38-3
close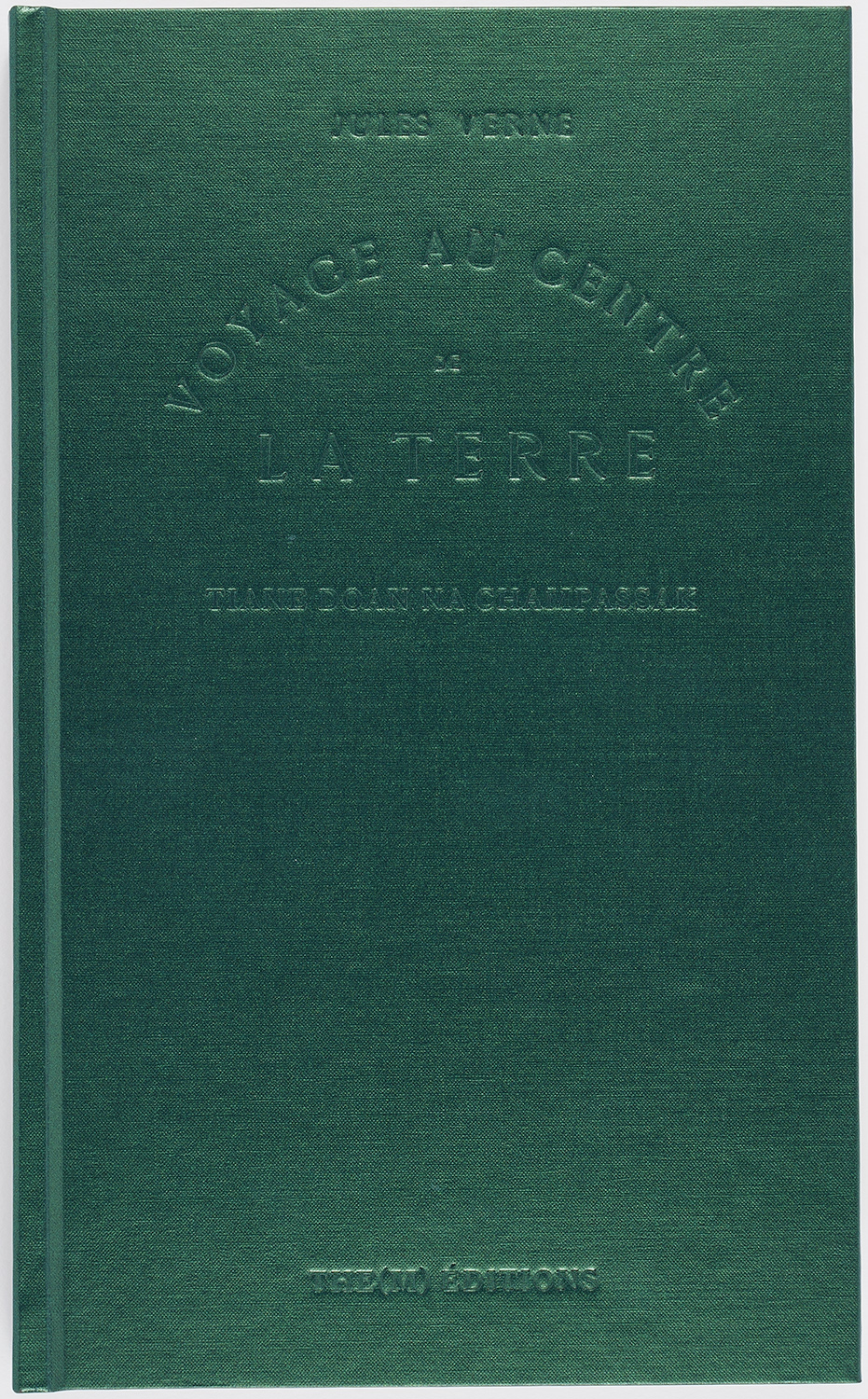 The Veil of Maya 5
Siam's Guy Books
2023
+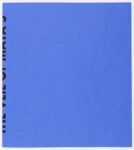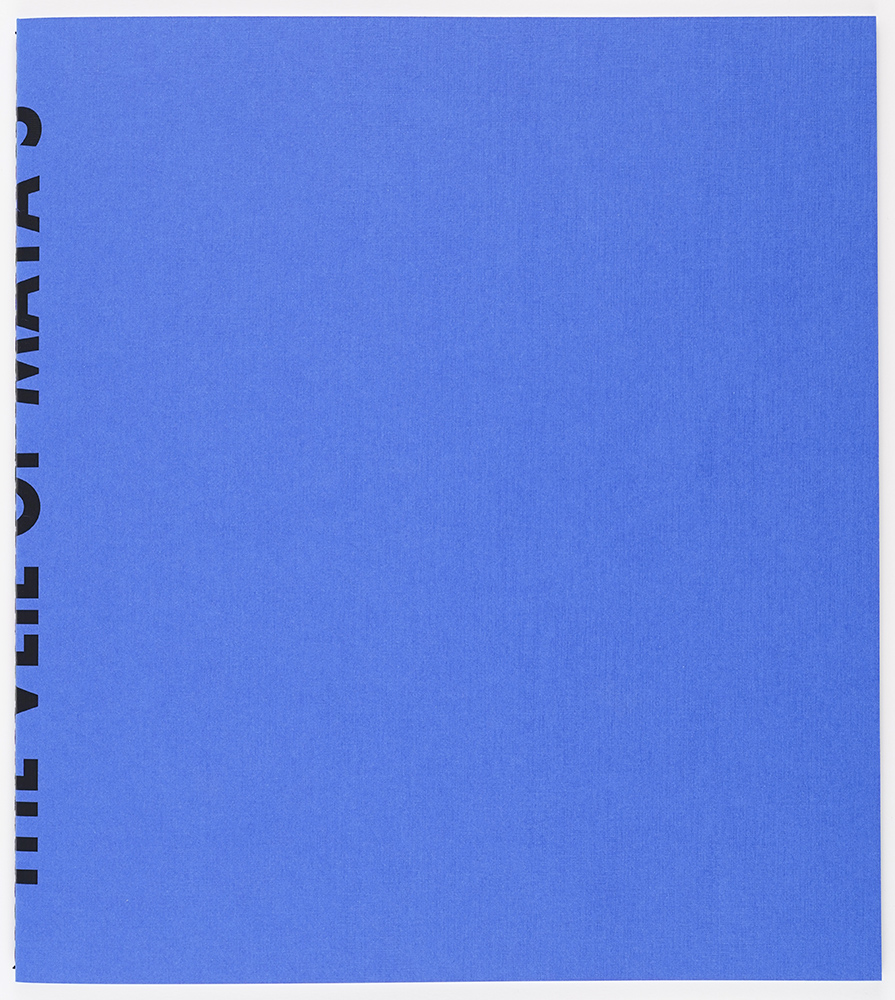 In his book "Ewige Feile", first published in 1983, Albert Oehlen merged his own photographic collages on themes such as naturism, art and war with poems by Wolfgang Bauer. Even if back then the pubescent bodies were not necessarily seen as sexualized, their proximity to belligerent images from the media triggers an everlasting connection between sex and violence – and it is not a mere hypothesis anymore that the two come down to the same clusters of neurons. Continuing this unsettling convergence of sexuality and war explored in the last decades by a number of artists – Albrecht Dietrich, Robert Heinecken, Martha Rosler, Thomas Hirschhorn, to name but a few – Tiane Doan na Champassak restages Oehlen's publication in light of recent nudity norms by covering up the children's genitalia with cutouts from another book by the same artist titled "Secession" (2004). In this double act of appropriation, the haunting meaning of the original works is reframed, yet enhanced, through elements of censorship, underlying how nudity conventions evolved since the original publication of "Ewige Feile" by Walther König almost forty years ago. (Larisa Oancea)

"The Veil of Maya 5" continues a series of artist's books published since 2018 in a very limited edition of 35 copies each. Taking its title from a common metaphor defining the state of perennial illusion in which people are trapped, "The Veil of Maya" project deals with the duality of enchantment-disenchantment from seven different perspectives. In this editorial experiment, photography is often mixed with appropriated materials from various sources, both textual and visual, creating a profusion of eclectic scenarios.

35 copies, 56 pages
29 x 26 cm
Singer sewing with two threads of different colours
Each copy has one original collage
close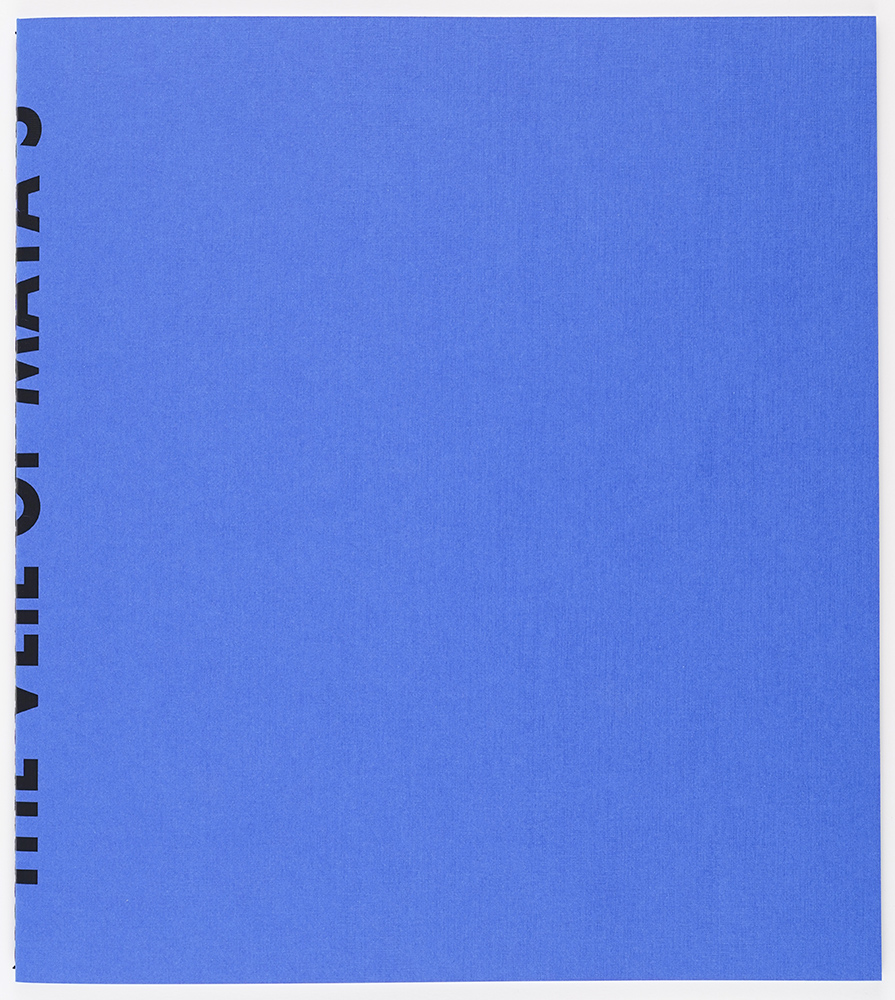 Paris-Hollywood
RVB Books
2022
+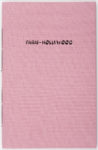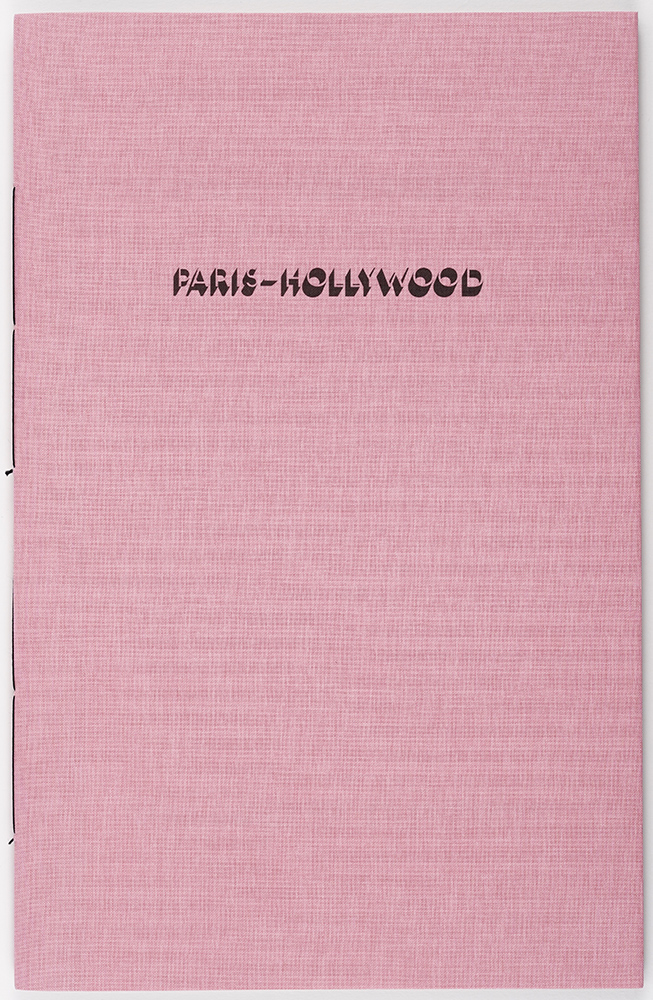 In this subtle sequel of his rearrangement of the Thai adult magazine "Siam's Guy", Tiane Doan na Champassak revisits a number of issues from the iconic magazine "Paris-Hollywood", launched in France in the 1940s. In the middle of its pages, the original magazine had the particularity of offering pin-ups in relief or on tracing paper that the readers could undress. By using his extensive arsenal of postmodern tools, Doan na Champassak cannibalizes the original content with his own photographs, creating a hypnotic dialogue between then and now, recto-verso, dressed-undressed, Bangkok-Paris, Paris-Hollywood. In addition, the alternation between censoring the genitalia and hiding the identity adds a thought-provoking rhythm to the whole.

22,2 × 34 cm
Soft linen cover
Pamphlet binding
72 pages
close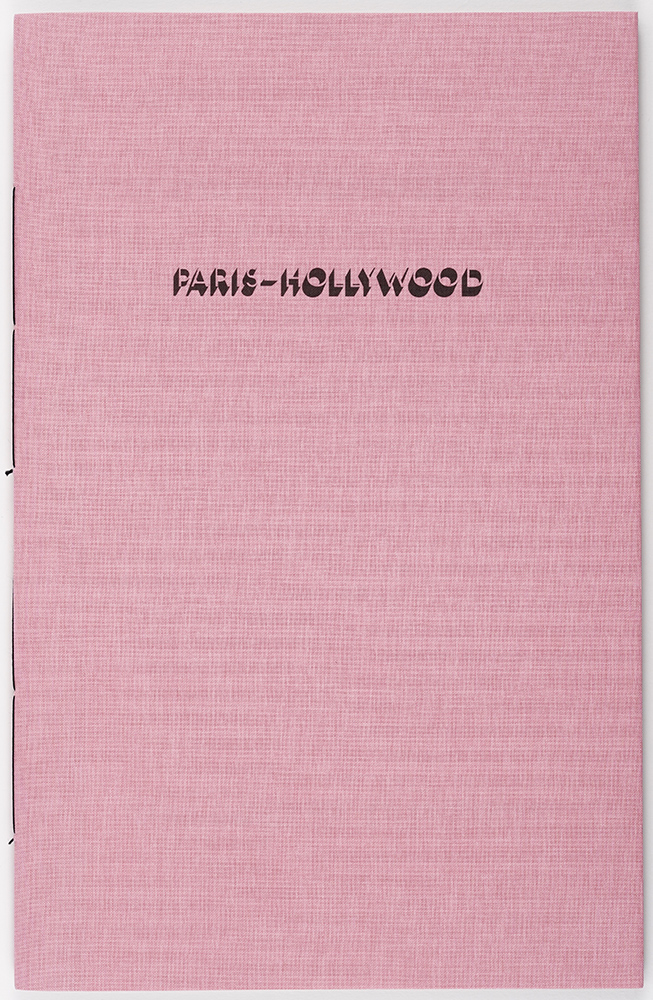 Copy That
Edition Honoré Visconti
2022
+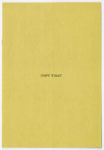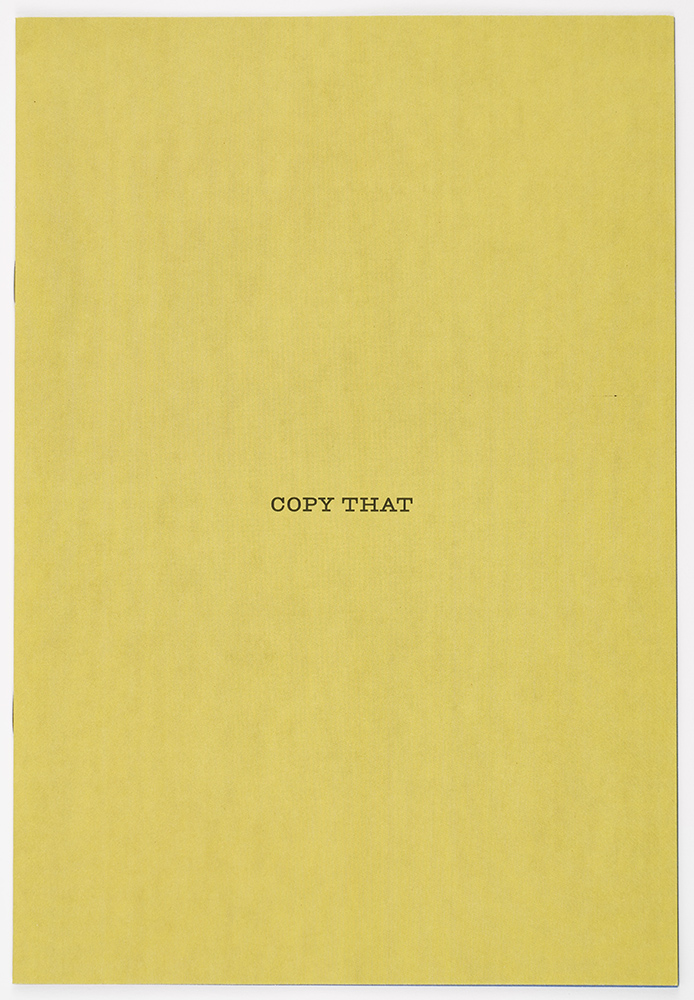 Tiane Doan na Champassak digs into the culture of the copy by investigating the elusiveness of authenticity and the boundaries between originality and imitation. In this para-photographic experiment, he enlarges a collection of found photographs from the 1970s showing Western pin-ups to be used in the Thai market of erotic magazines. On top of these reproductions, Doan na Champassak stencils – in a military-inspired font – thirteen aphorisms stated by well-known personalities, from Pablo Picasso to Coco Chanel, in which the notion of "copy" is deified.

Exhibition catalogue
September 2022
100 copies
25 x 17 cm
close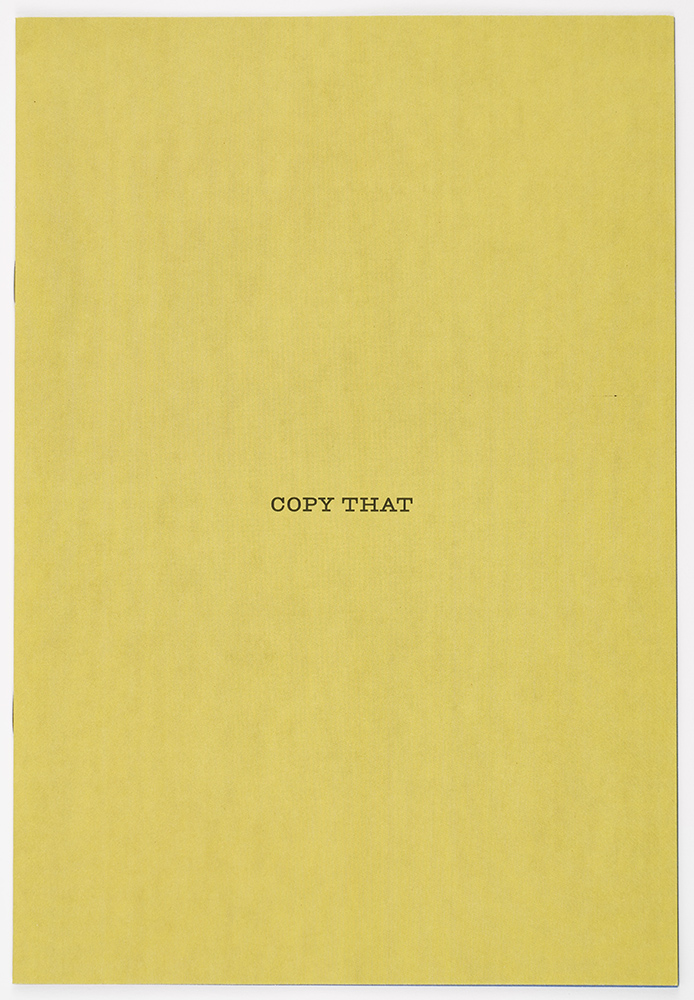 The Veil of Maya 4
Siam's Guy Books
2022
+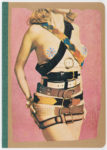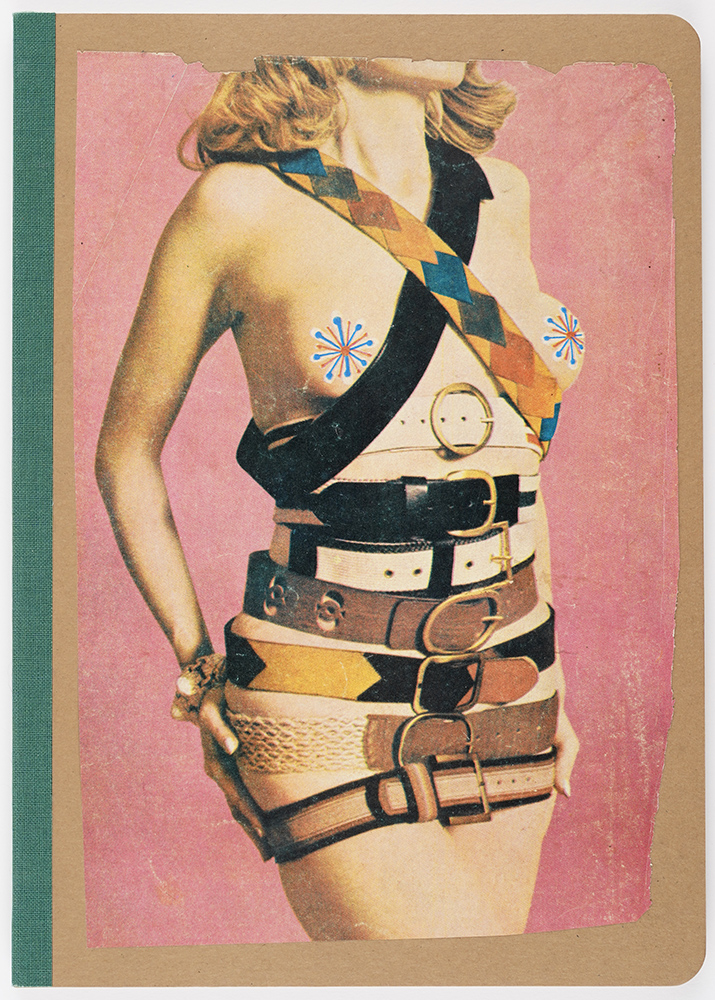 "The Veil of Maya 4" reenacts the fetishistic charisma of Thai scrapbooks from the 1970s. Using the facsimile of a naughty but incomplete school notebook found in a flea market in Bangkok, Doan na Champassak decides to reanimate its narratives by filling out the empty pages with original cutouts from his fruity collection of adult magazines from the same period. While exploring the blurred boundaries (the "veils") between facsimile and original content, the artist questions the dichotomy of freedom of expression and pornography in Thailand, and transforms the traces of an anonymous and repressed sexual expression into a hypnotizing "ars erotica".

"The Veil of Maya 4" is the fourth of 7 serial artists' books published since 2018 in a very limited edition of 35 copies each. Taking its title from a common metaphor defining the state of perennial illusion in which people are trapped, "The Veil of Maya" ongoing project deals with the duality of enchantment-disenchantment from 7 different perspectives. In this editorial experiment, photography is often mixed with appropriated materials from various sources, both textual and visual, creating a profusion of eclectic scenarios.

35 copies. 64 pages.
24 x 17 cm.
Each copy has original newly-added cutouts on the last 8 pages as well as a unique cover.
close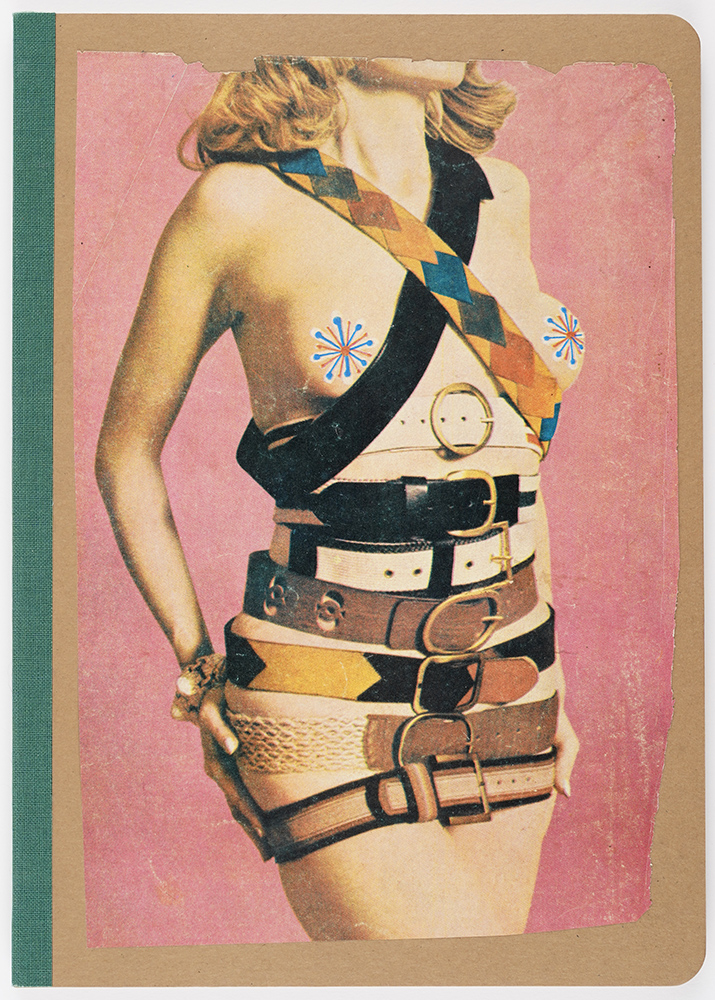 Burning Matter
Siam's Guy Books
2022
+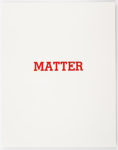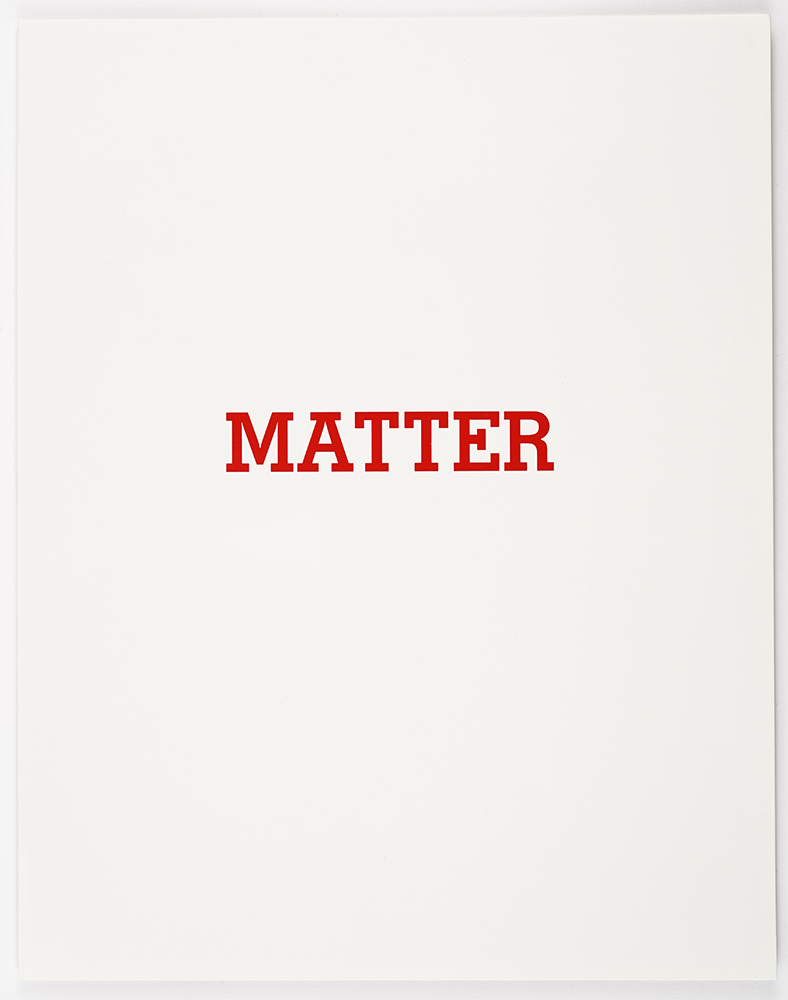 In 1968, Bruce Nauman ripped out and set fire to Ed Ruscha's iconic artist book "Various Small Fires and Milk". Nauman photographed his pyrotechnic homage to form a new book – a publication in the form of a bound poster – titled "Burning Small Fires", a piece of art in itself. Inspired by this performative activation of the conceptual art, Tiane Doan na Champassak chooses to incinerate Daisuke Yokota's "Matter / Burn Out", adding a new layer of interpretation to an editorial project that was already performative per se. Champassak's reenactment is a conceptual conundrum and a "mise en abyme" made visible through both a video art piece and a poster-format publication available in two versions: a limited edition of 275 copies and a special edition of 25 numbered copies, with an original burnt scrap.

Published on the occasion of the exhibition BURNING MATTER (Giudecca, Venice, Italy) organized in concomitance with the 2022 Venice Biennale, featuring works by Roy Adzak, Bernard Aubertin, Barbara Kruger, The Guerrilla Art Action Group, John Latham, David Mayor, Jonathan Monk, Bruce Nauman, Ed Ruscha, Daisuke Yokota, and Tiane Doan na Champassak, among many others.

Folded poster, offset printing, softcover
32 x 25 cm
275 copies
close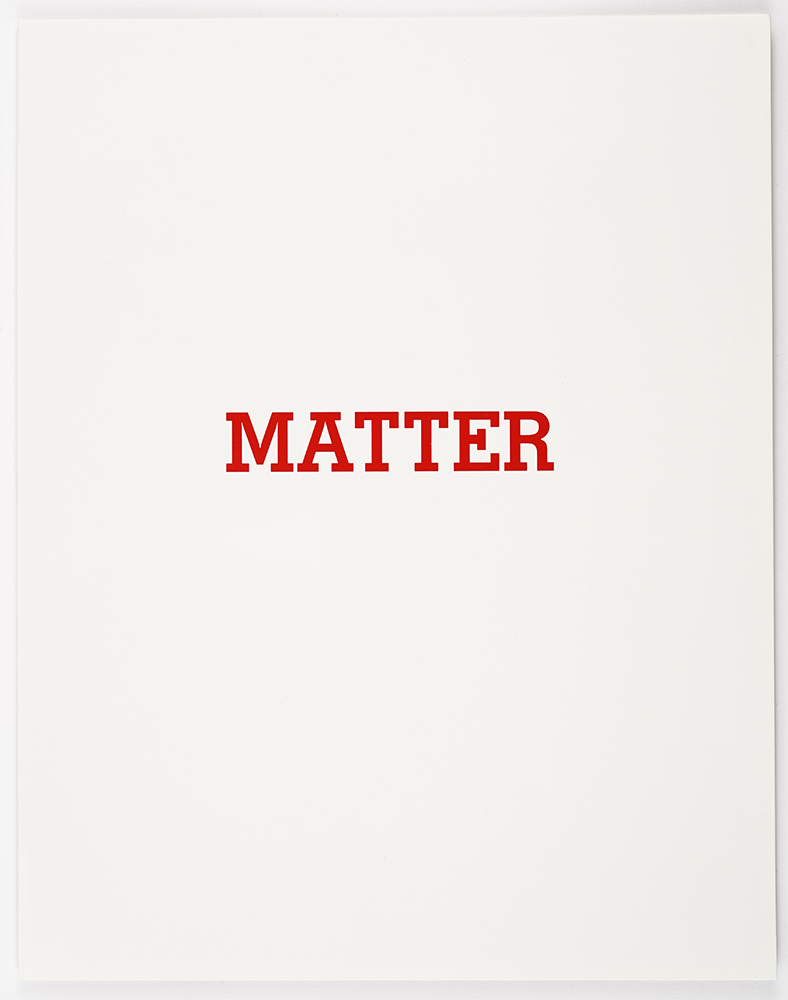 VIA PIA
Siam's Guy Books
2021
+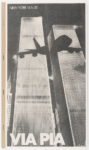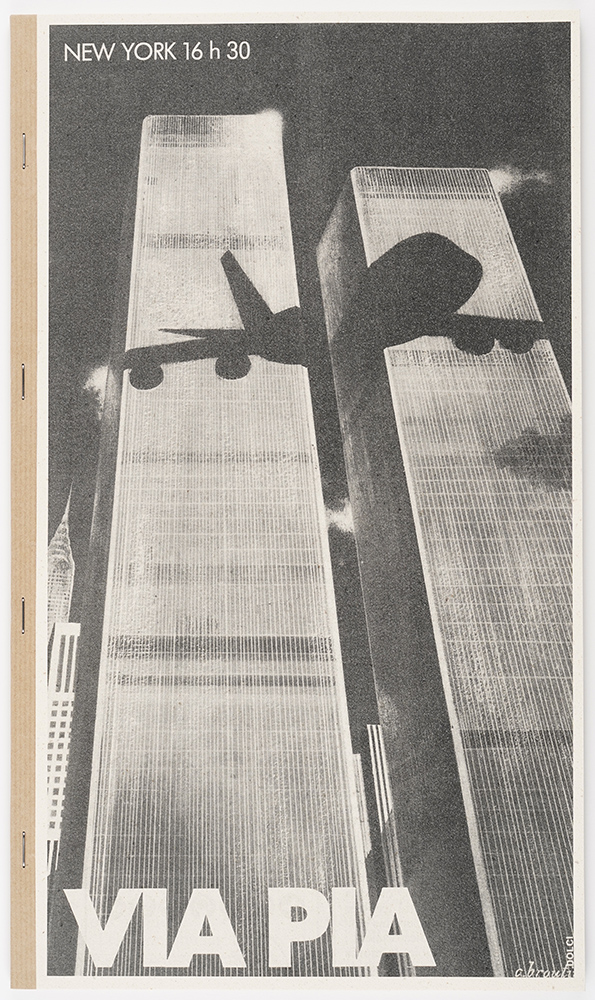 Twenty years after the World Trade Center attacks, I looked into how the twin towers had been previously used in advertising as an emblem of New York City, and I came across an advertisement from 1979 for Pakistan International Airlines in Le Point magazine. It was striking to see how the shadow of a Boeing 747 projected on the towers had a totally different impact before 9/11. This publication starts with a photocopy of the PIA ad in Le Point and continues with a photocopy of the previous photocopy, until reaching the total destruction of the image halfway through the book. From there on, we assist at a gradual and inverted revival of the advertising, in a subtle reenactment of the iconic towers.

With a text by David Campany
100 signed and numbered copies. September 2021
80 pages printed on Favini upcycled Remake paper, 100% recyclable and biodegradable
Side-stitch binding
41 x 24 cm
close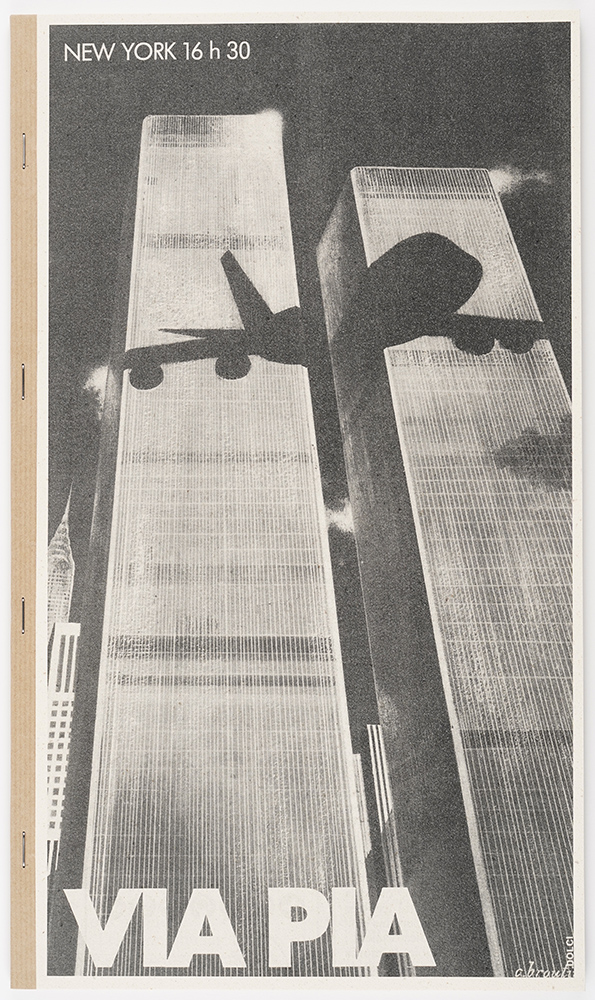 Indo-Chine
Humboldt Books
2021
+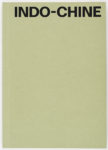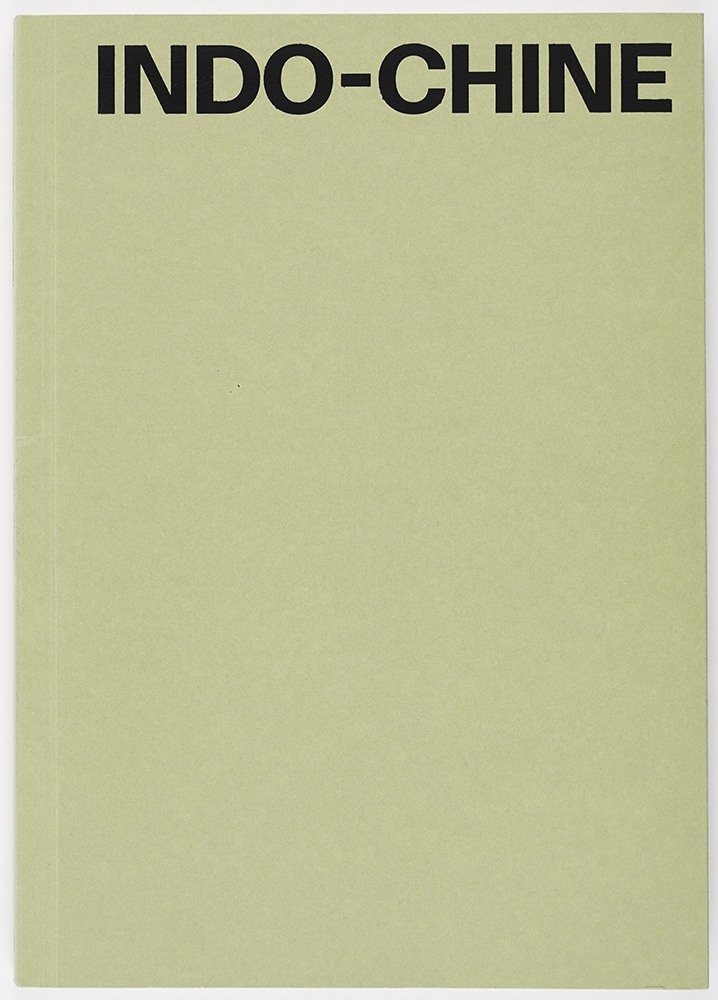 Born into an illustrious Annamite family, an attorney and a writer, Doan Vinh Thuan met in Baden Baden Mathilde Hossenlopp, who was born in Alsace. It was mutual love at first sight. Married against all odds in 1913, the couple moved to Indochina. Mathilde then discovered photography, leaving behind an important collection of glass plates taken between 1915 and 1929. As a form of tribute wished by their grandson Tiane Doan na Champassak, Mathilde's work is now gathered together with a selection of texts written by her husband in 1909 and 1913.

English, French
Paperback, 128 pages, 17 x 24 cm
ISBN 9788899385903
close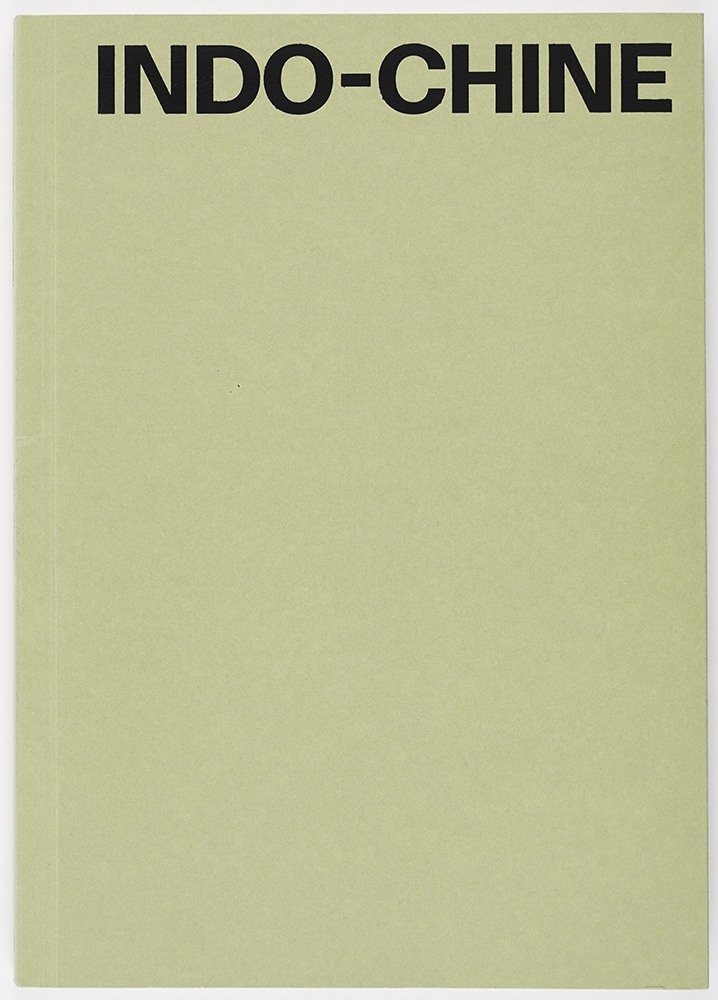 Making Of / Taking Off
Siam's Guy Books
2020
+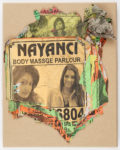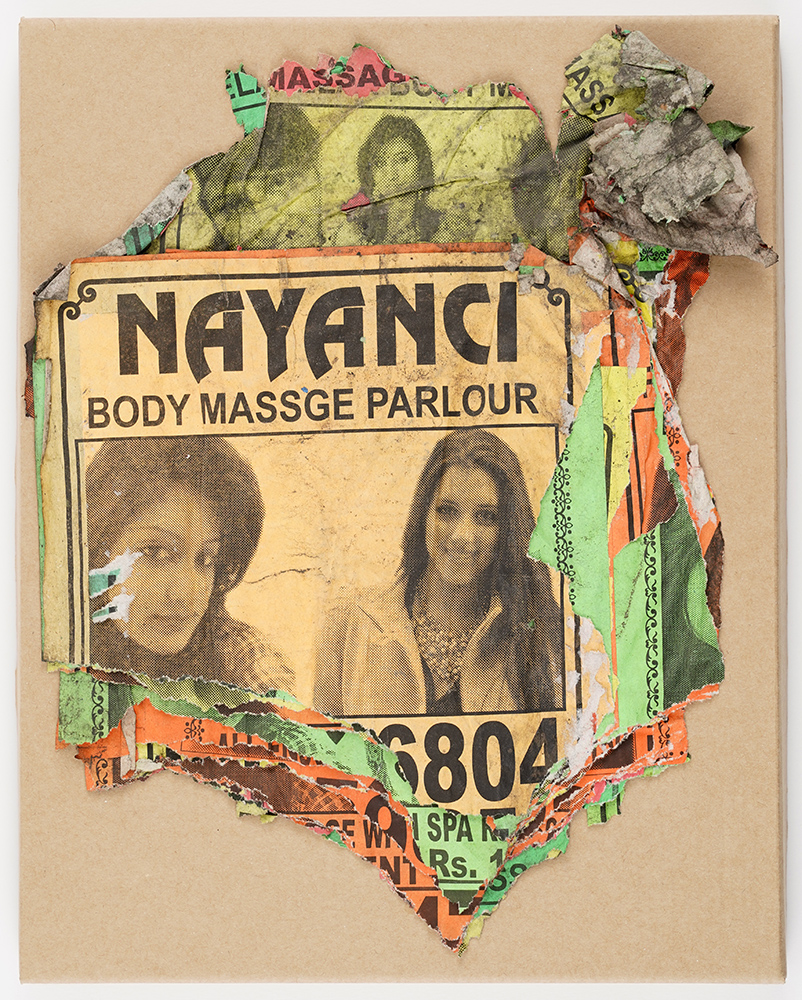 Making Of / Taking Off is a very limited edition box set containing 2 books. The first one, Making Of, shows the artist photographing in Kolkata for the book The Veil of Maya 1, while Taking Off follows him a year later on the same streets collecting posters that were later pasted on these box sets.

30 unique box sets
2 books
close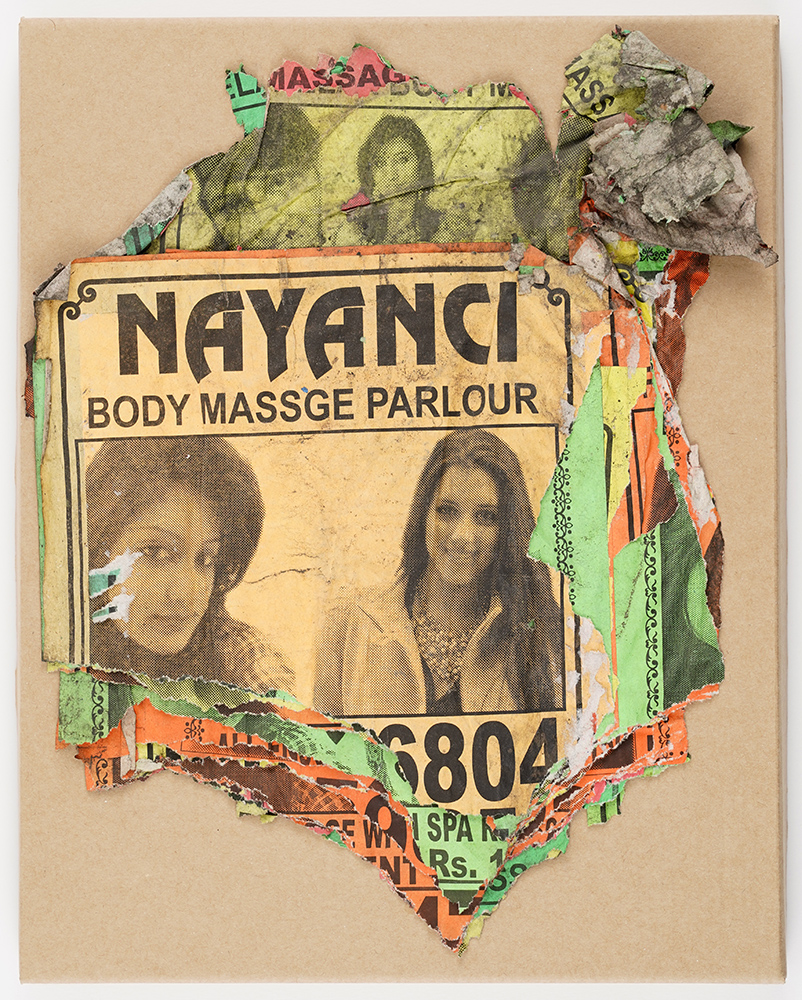 The Veil of Maya 3
Siam's Guy Books
2020
+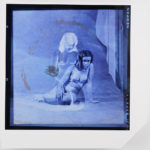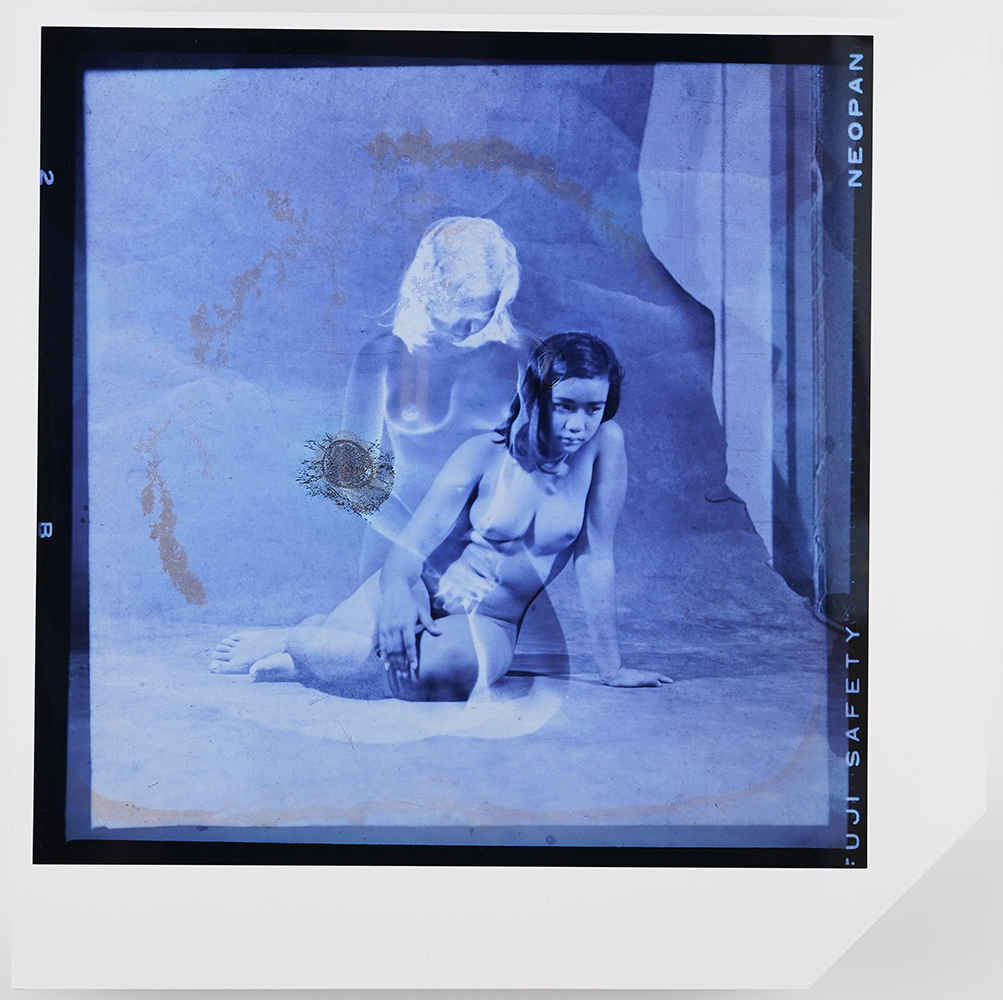 "The Veil of Maya 3" can be easily subscribed to the tradition of the so called acheiropoieta, a Greek notion that generally defines the "icons made without hands". The mysterious images composing this experimental artist-book consist of found contact sheet prints from the 60s on top of which random negatives got stuck, mainly due to storage, time and humidity. This appropriated material builds up a constellation of its own: floating in their ethereal appearance, the feminine nudes decompose their transparency in sibylline conjunctions, revealing themselves as desirable "icons" miraculously conceived.

"The Veil of Maya 3" is the third of the 7 artist-books published since 2018 in a very limited edition of 35 copies each. Taking its title from a common metaphor defining the state of perennial illusion in which people are trapped, "The Veil of Maya" serial project deals with the duality enchantment-disenchantment from 7 different perspectives. In this editorial experiment, photography is often mixed with appropriated materials from various sources, both textual and visual, creating a profusion of eclectic scenarios.

35 copies, 24 pages
28 x 28 x 5 cm
Lay-flat-bound hardcover
2 signed and numbered C-Prints (Fujiflex Crystal Archive prints)
Printed and bound in Paris by Agoria
close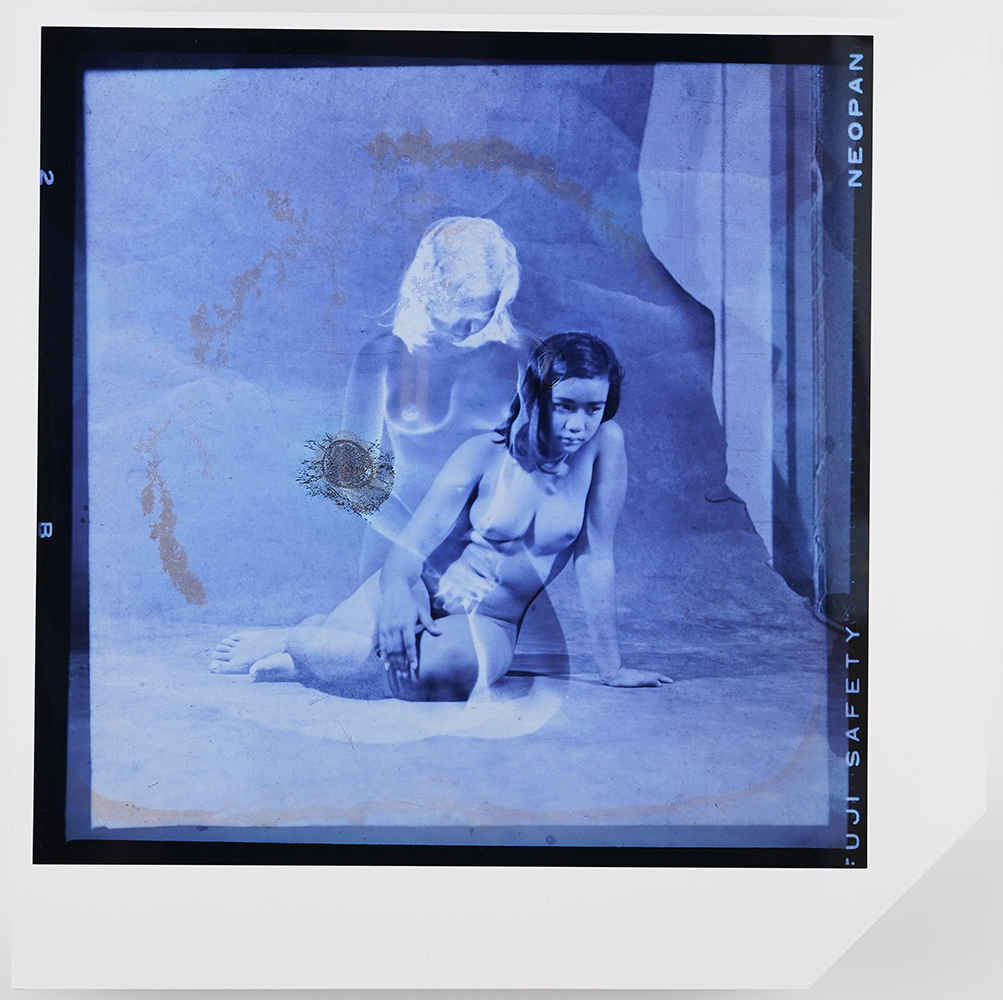 City
Siam's Guy Books
2019
+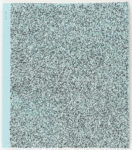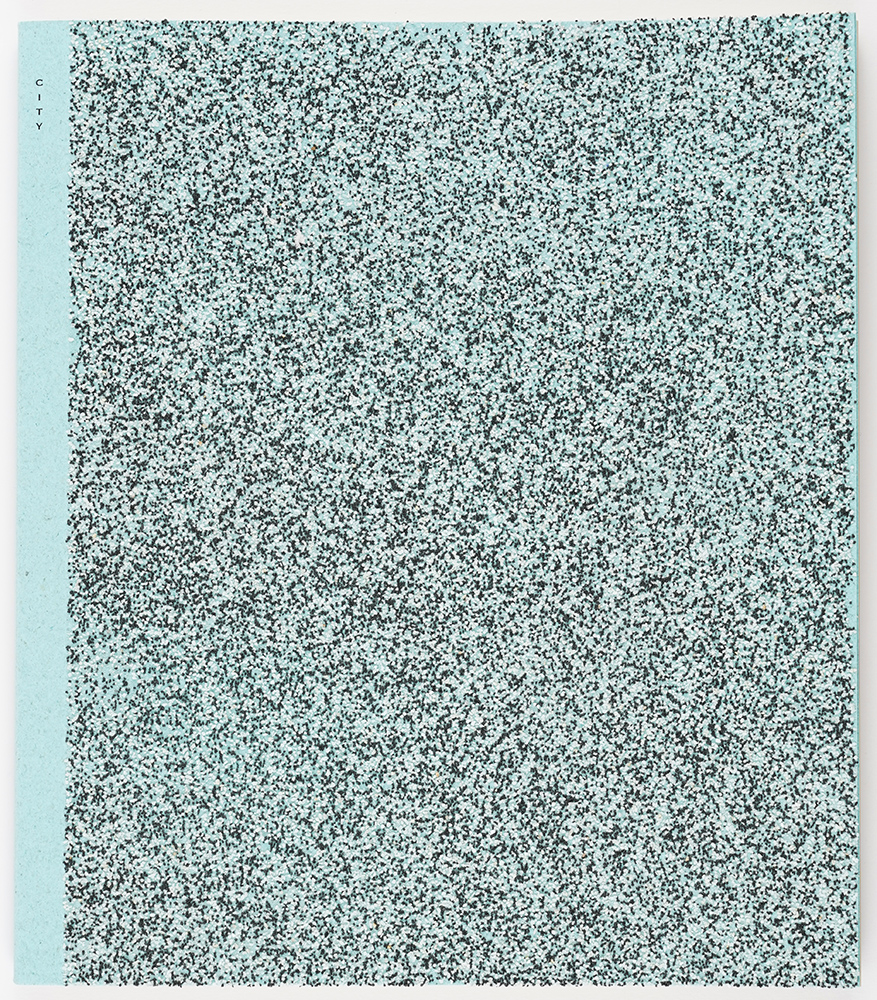 This sandy book will literally crumble in your hands. CITY is a para-photographic experiment of appropriation and variation, presenting an alternative reading of Michael Heizer's homonymous project, expected to be finished in 2020. Champassak creates a sort of digital excavation using the tool of Google Earth and "unearths" from the satellite imagery 41 mysterious shapes, far echoes of the Nazca lines. In this precious volume, Heizer's exquisite gigantism is reduced to a refined collection of archetypal forms.

50 signed and numbered copies
Cover with sand
Text by Larisa Oancea
Made in Paris by Agoria
96 pages, 24,5 x 28 cm

close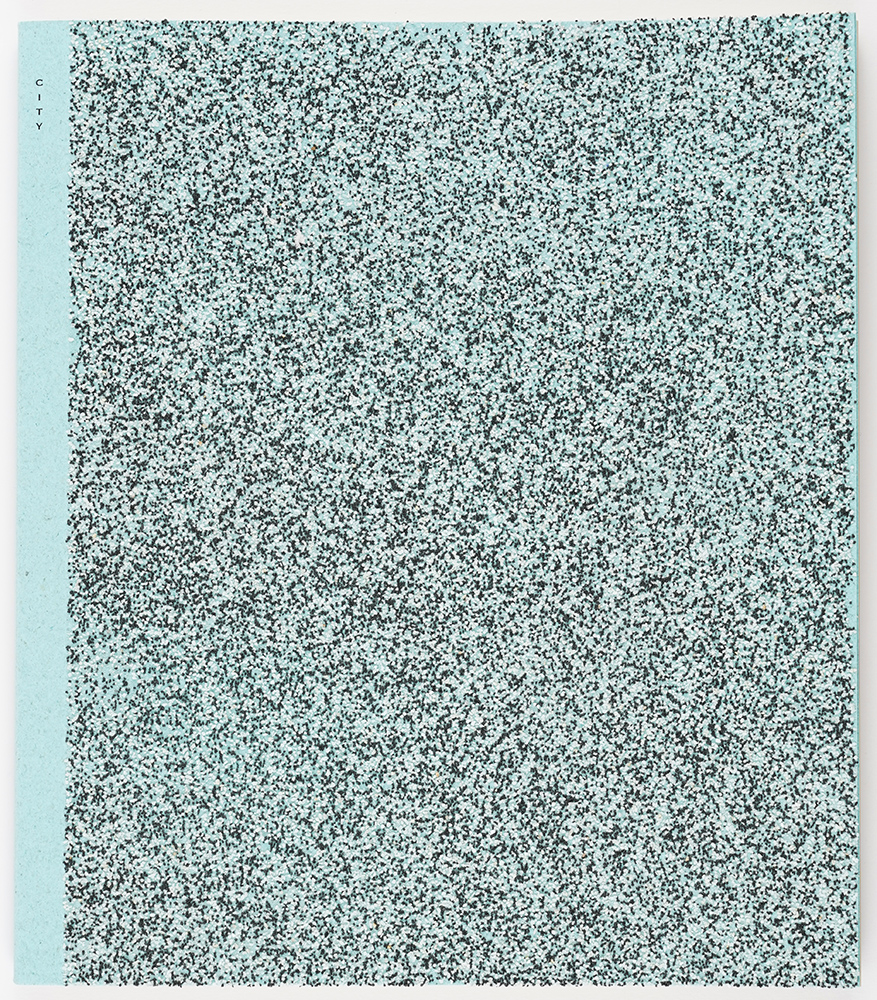 The Veil of Maya 2
Siam's Guy Books
2019
+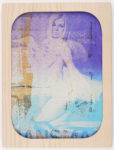 Homage to Robert Heinecken and Siam's Guy.

In 1969, Robert Heinecken started to gather different magazines, dismantled them and began one of the most dazzling projects in the history of appropriation. In Mansmag, Homage to Werkman and Cavalcade, he shuffled various pages from the erotic magazine Cavalcade, switched them to negative and randomly lithographed inside two pornographic silhouettes. 50 years after, Tiane Doan na Champassak pays an homage to Heinecken in a daring act of "appropriating the appropriated". He switches Mansmag back to positive and brings the Cavalcade pages into an otherworldly dialogue with his own arsenal of vintage Thai erotic magazines – Siam's Guy. The tonal reversal and the ambiguous figures silk-screened inside his pages have a ghostly appeal, evincing both a personal reflection on the medium and an in-depth transcription of Heinecken's work.

The Veil of Maya 2 is the second of the serial artist-books to be published in the coming years in a very limited edition of 35 copies each. Taking its title from a common metaphor defining the state of perennial illusion in which people are trapped, "The Veil of Maya" ongoing project deals with the duality enchantment-disenchantment from 7 different perspectives. In this editorial experiment, photography is often mixed with appropriated materials from various sources, both textual and visual, creating a profusion of eclectic scenarios.

35 copies, 44 pages, 22,8 x 30 cm
Printed and bound in Paris by Agoria
Silkscreen printed in Venice with DoppioFondo
Handmade wooden slipcase/frame made in St-Jean de Luz
Tote bag made in Thailand
close
The Veil of Maya 1
Siam's Guy Books
2018
+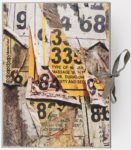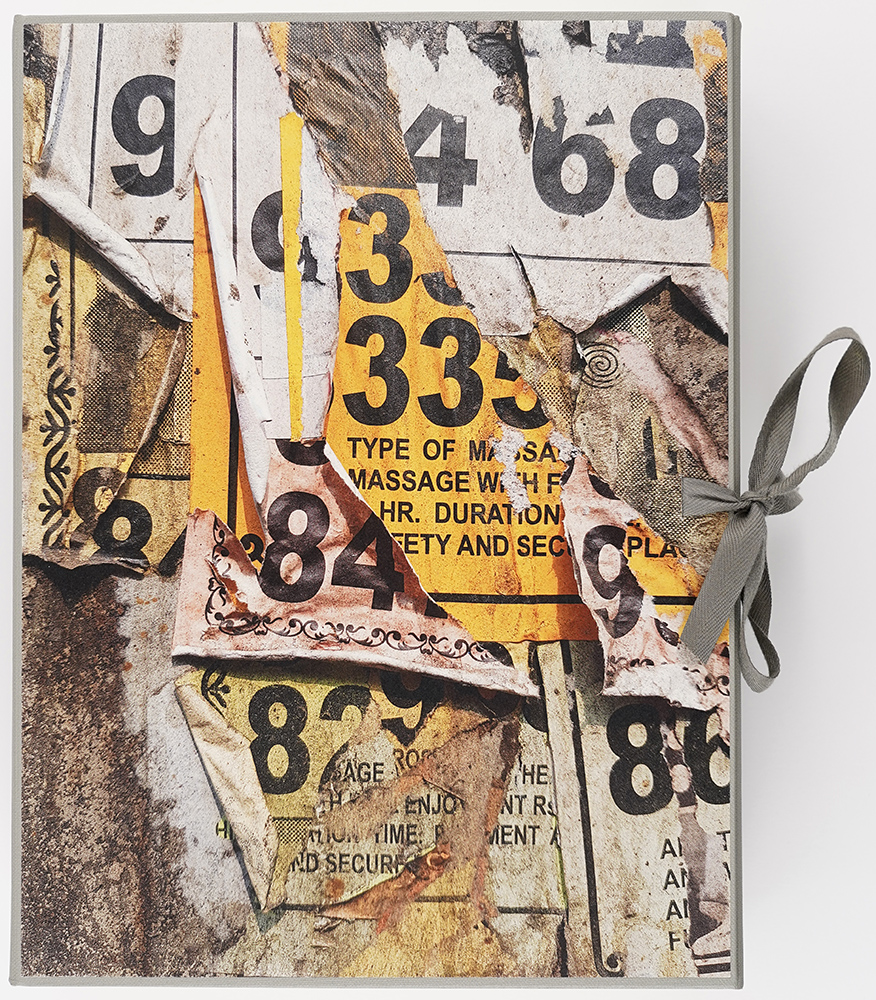 "Beauty is the last veil that covers the horrible." (Zizek/Lacan/Rilke)

By sequencing recurring patterns from the streets of Kolkata, "The Veil of Maya 1" materializes on paper the flayed skin of a city. Layers and layers of colourful posters and promising ads cover the walls like an aesthetic bacteria; it's intermittence is almost compulsive. This 2000-page volume brings together an overflowing torrent of "imaginary photographs" in an editorial ideal of copiousness.
"The Veil of Maya 1" is the first of 7 artist-books to be published in the coming years in a very limited edition of 35 copies each. Taking its title from a common metaphor defining the state of perennial illusion in which people are trapped, "The Veil of Maya" serial project deals with the duality enchantment-disenchantment from 7 different perspectives. In this editorial experiment, photography is often mixed with appropriated materials from various sources, both textual and visual, creating a profusion of eclectic scenarios.

Photographs ⓒ Tiane Doan na Champassak
35 copies, 2000 pages
22 x 30 cm
Custom-made box by Laurel Parker Book
close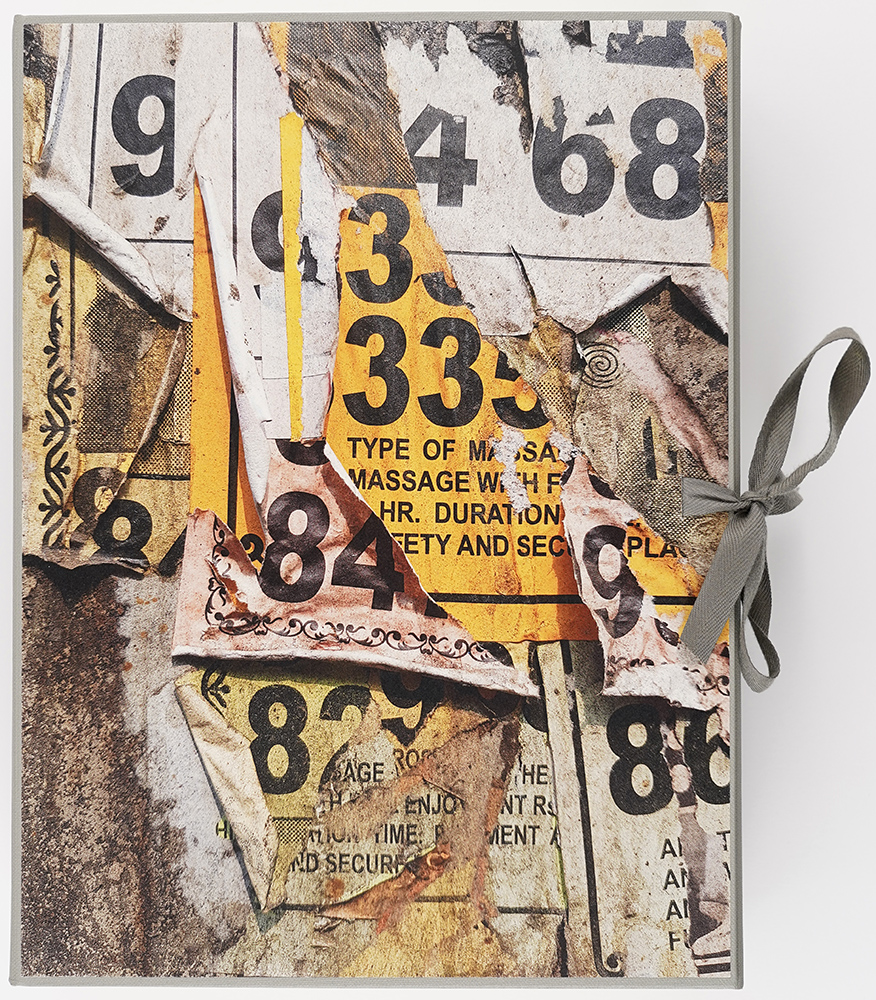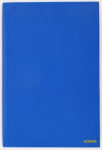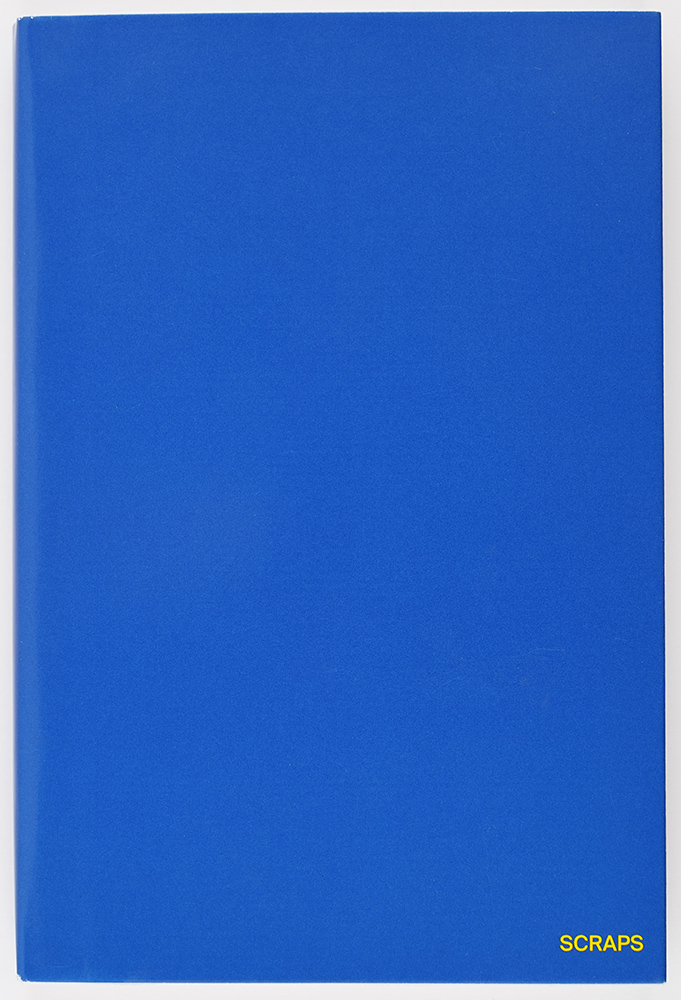 Parallel to his personal photographic practice, Tiane Doan na Champassak, a French artist of Asian origin, collects and explores anonymous images from a variety of sources including internet, family albums and magazines excerpts. In a previous book called Siams's Guy, he paid a tribute to the aesthetics of Thai erotic magazines from the 60s and 70s. As required by the custom of those years, he censored his own nude photographs by cutting out from the print all the details showing breasts and genitals. Scraps continues this project. It contains all the nipples and genitals cut out from the previous Siam's Guy book, showing them decontextualized, like abstract forms.

11 x 17,5 cm
Soft cover
336 pages
167 black & white photographs
close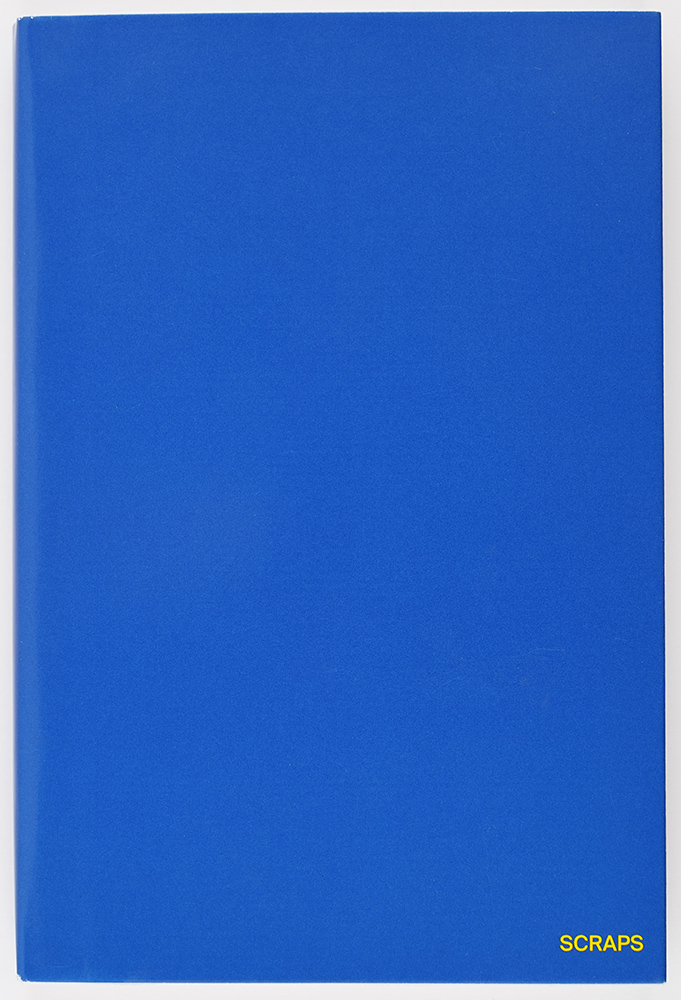 Strokes
Siam's Guy Books
2018
+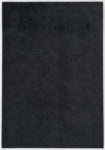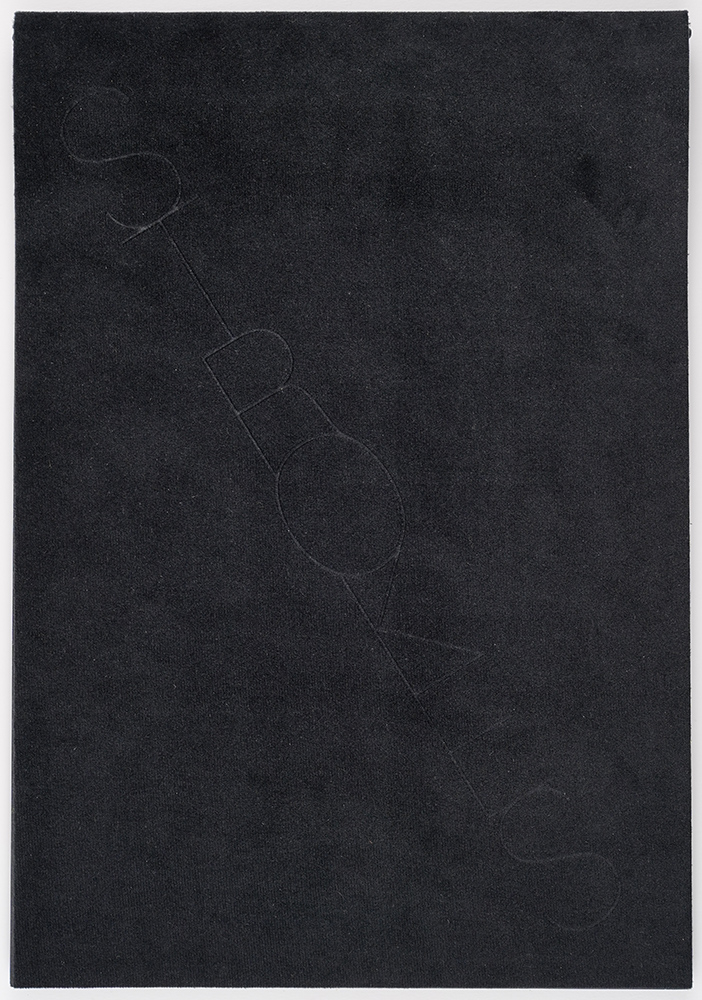 Women's bodies buried under fingerprints, brushstrokes encapsulating a breast or encircling a silhouette, enigmatic images appear on the screen. A dreamlike gallery of trails and traces reveals a sort of tension between the tangible and the intangible. Reenacting the pure tactile pleasure of scrolling, fondling and stroking the pixels, this velvet-covered volume brings the reader beyond the digital skin of the image.

350 copies, embossed softcover on faux velvet
68 pages, silkscreen spot UV varnish
HUV Offset printing
23 x 33 cm
close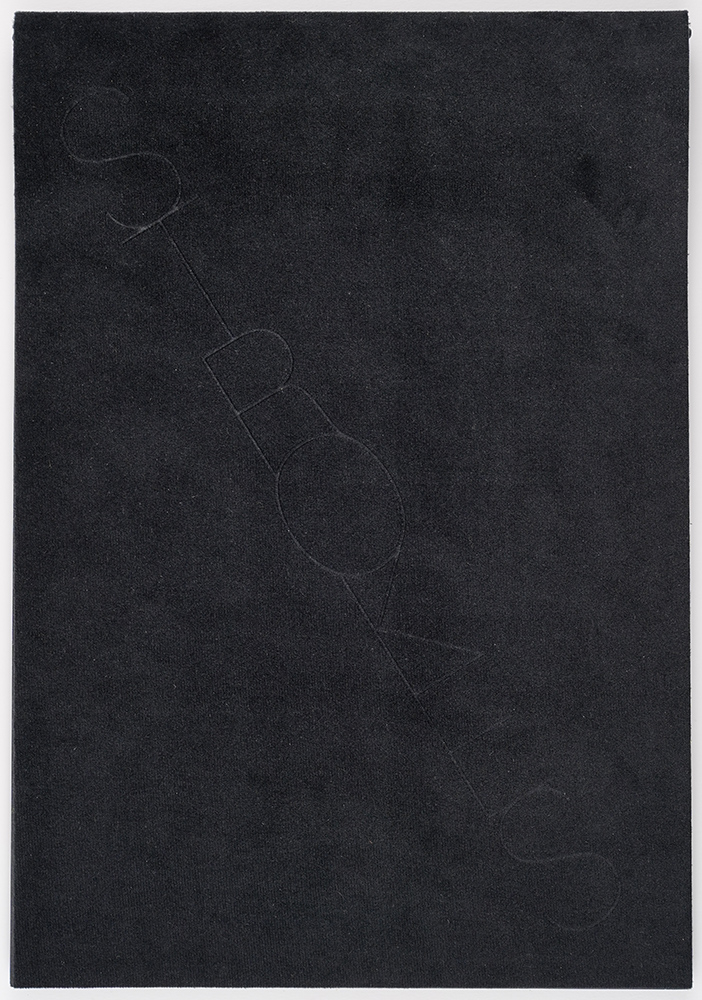 All the Posters Fit to Print
Siam's Guy Books
2018
+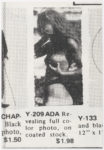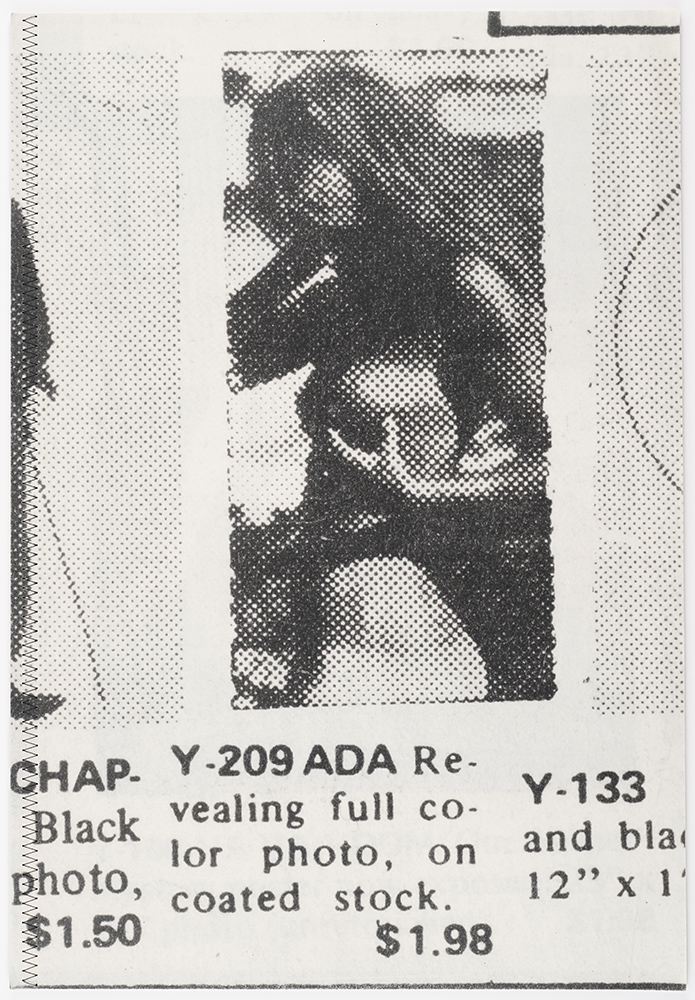 Mass-produced in the second half of the twentieth century, the pin-up posters industry has been massively boosted up via men's magazines. In his newspaper-sized artist book, Tiane Doan na Champassak mimics the commercial printing process of the 70s and offers a pointillistic reading of an iconic page from the American 'Penthouse'. 'All the Posters Fit to Print' presents a large variety of thumbnails with pin-ups on sale by cropping erratically and blowing up to the maximum, almost to abstraction, 34 tiny provocative vignettes.

150 copies + 34 special editions
28,5 cm x 41,5 cm
68 pages
Zigzag Singer sewn
close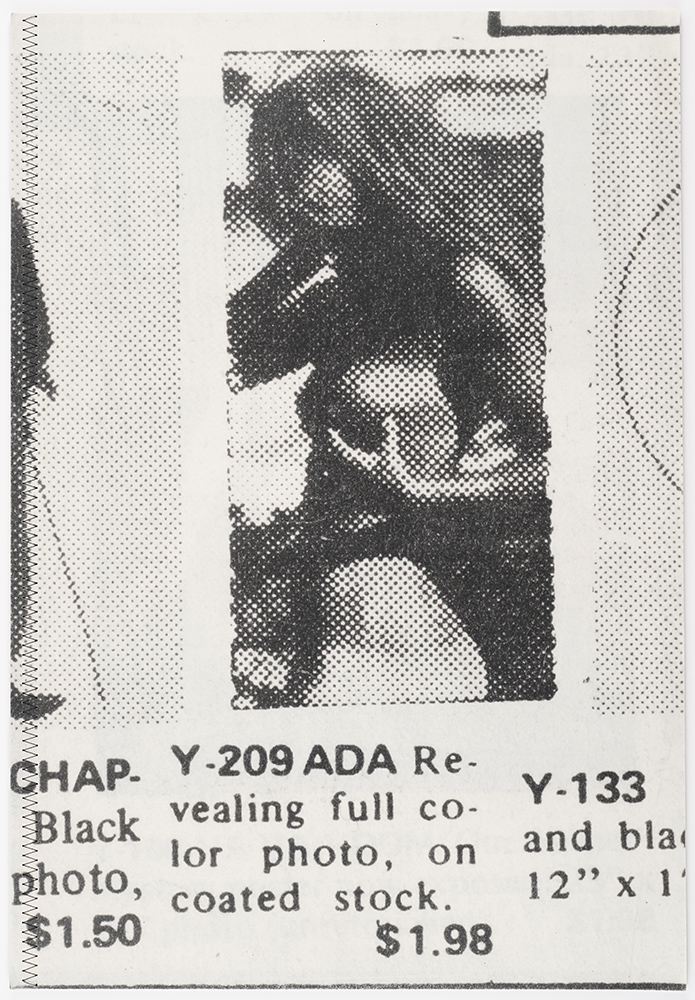 Censored
RVB Books
2017
+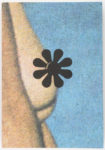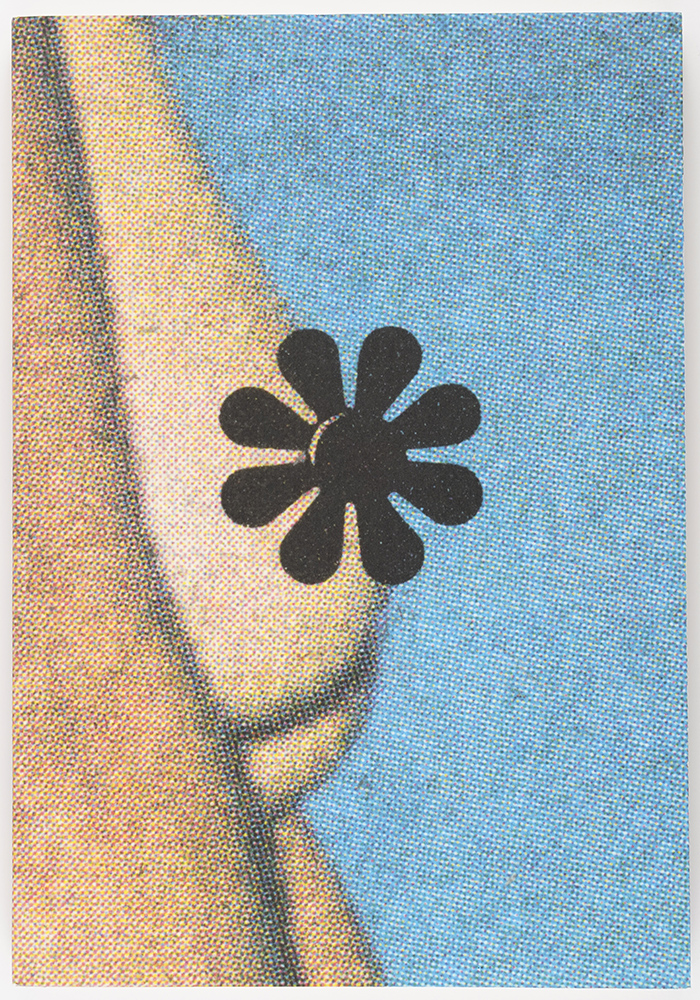 Over the course of his travels for the last ten years Tiane Doan na Champassak has been collecting Thai erotic magazines dating back to the 1960s and 1970s. With representations of nudity banned at the time, the magazines' censorship is applied with great creativity and care. For the creation of this project, Censored, the artist drew from his collection of over 4000 photographic details, exploring the themes of censorship and eroticism.

23,8 x 33,2 cm
Softcover
6 different covers
280 pages
4170 photographs
close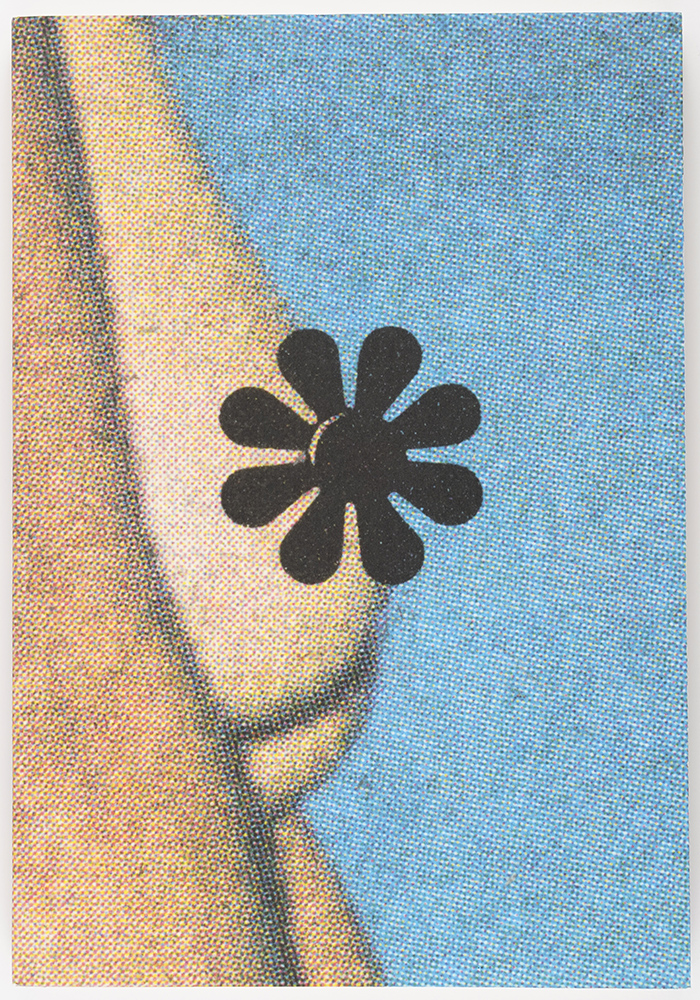 The Strip
Siam's Guy Books
2017
+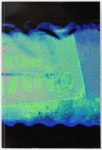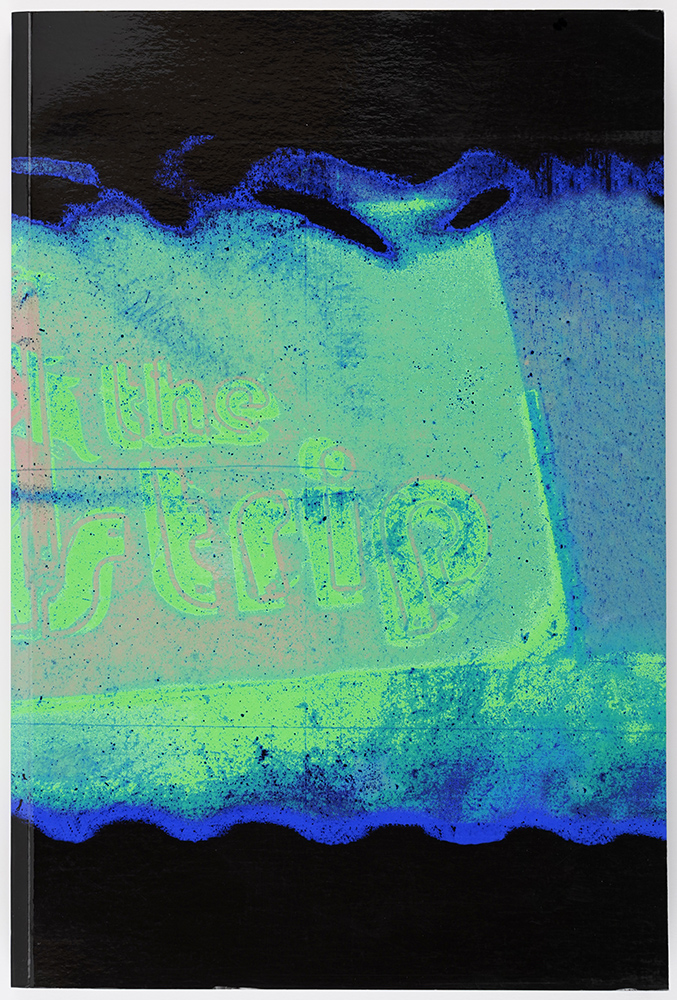 January 2016. Every night in the heart of Patpong, Bangkok's oldest red-light district, The Strip opens its doors.
By an exceptional favour granted, Tiane Doan na Champassak seizes the most unsettling ballet.

475 copies + 25 special editions
352 pages + 1 bookmark with colophon
20 cm x 30 cm
6 colour offset printing
close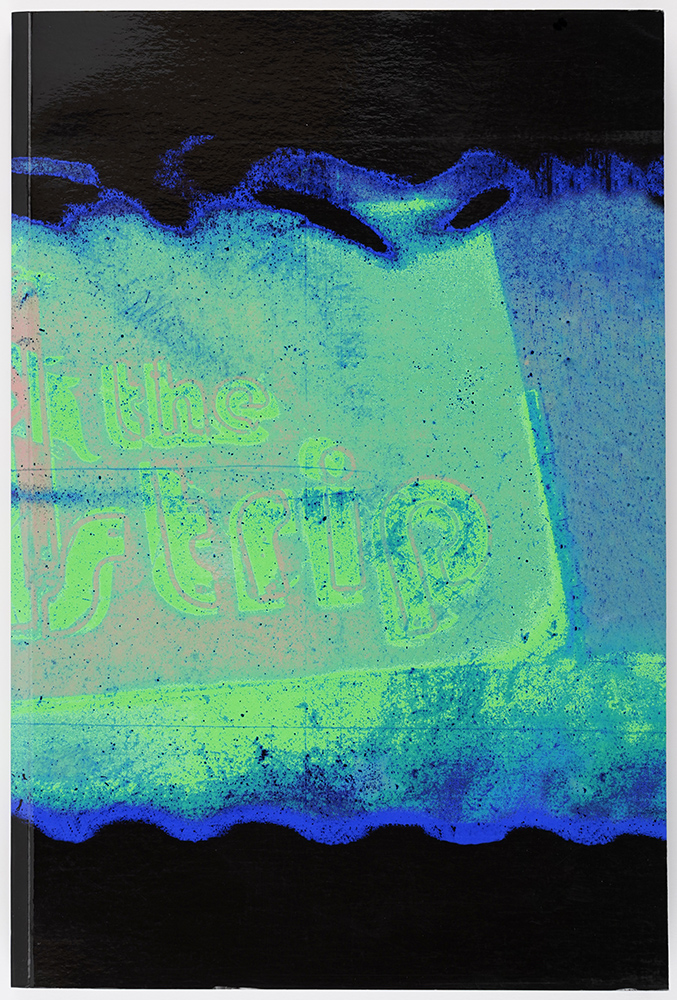 41.667
Siam's Guy Books
2016
+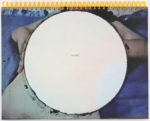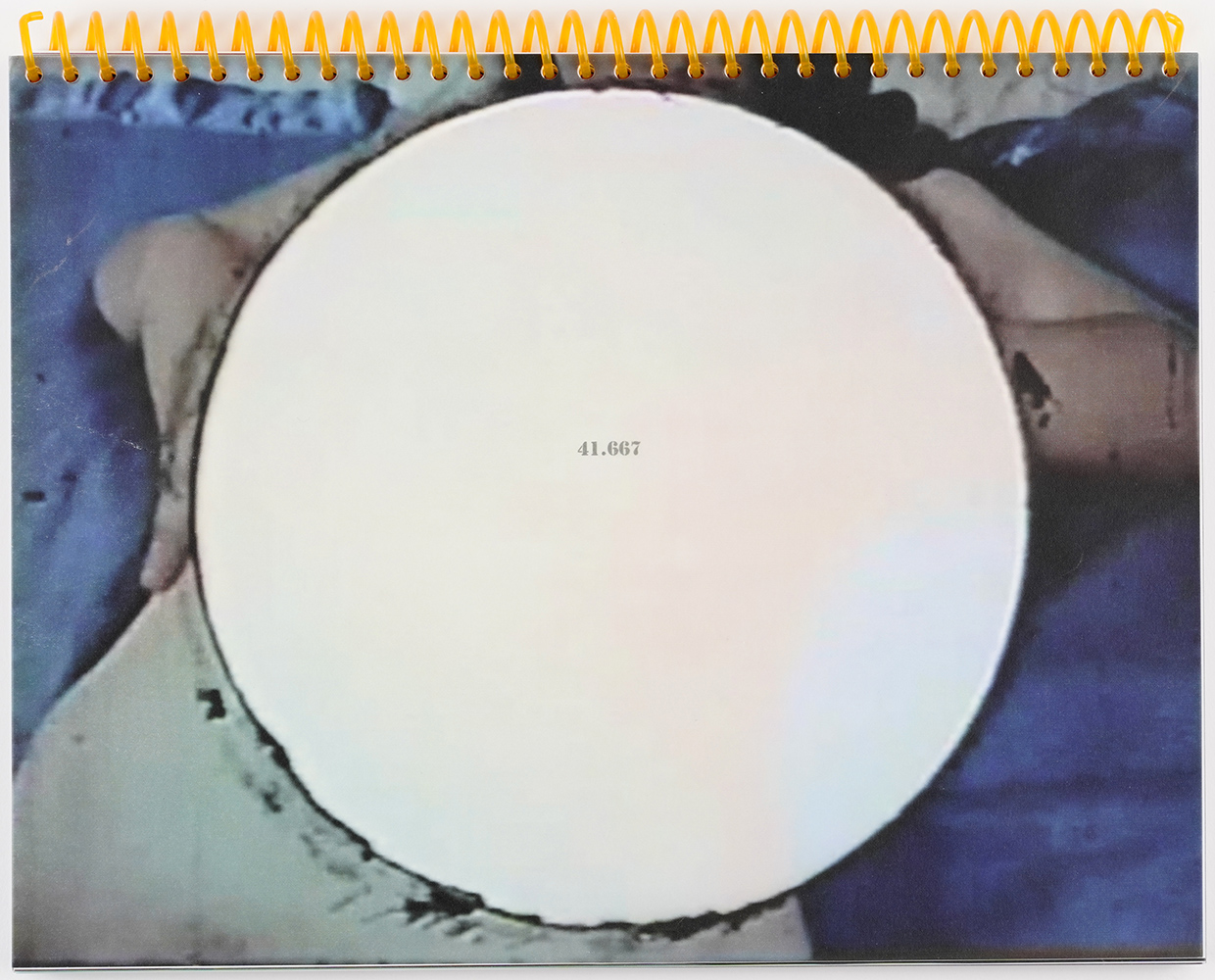 41.667 milliseconds is the amount of time one frame lasts in a 24 fps film.
All photographs in this book are appropriated from corroded vintage Scandinavian pornographic films. The book, which is meant to be looked at like a calendar, was printed on tracing paper, reminiscent of transparency films used for Super 8mm projections.

150 signed and numbered copies, HP Indigo printing on tracing paper
150 copies
close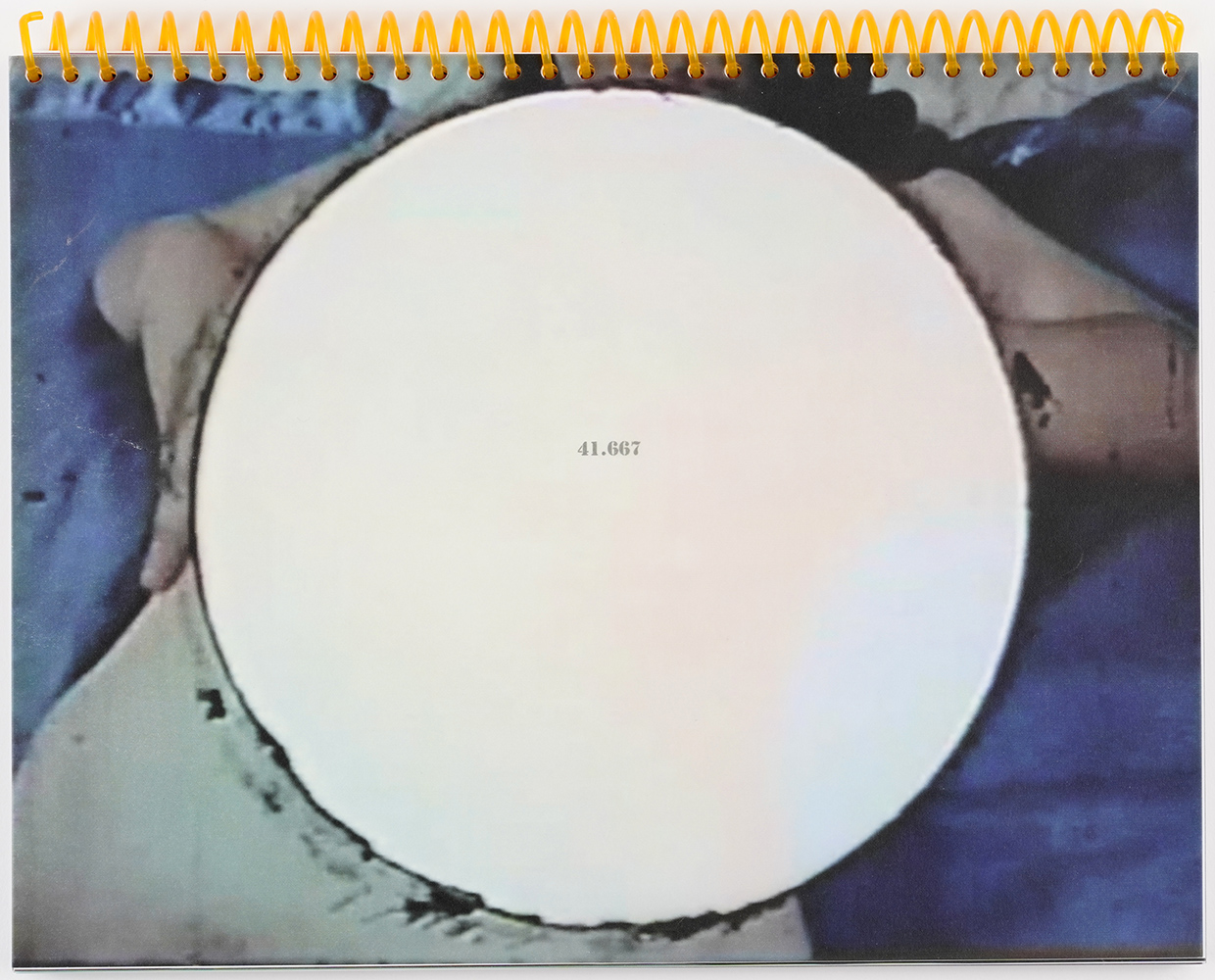 Palms
Siam's Guy Books
2016
+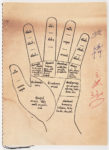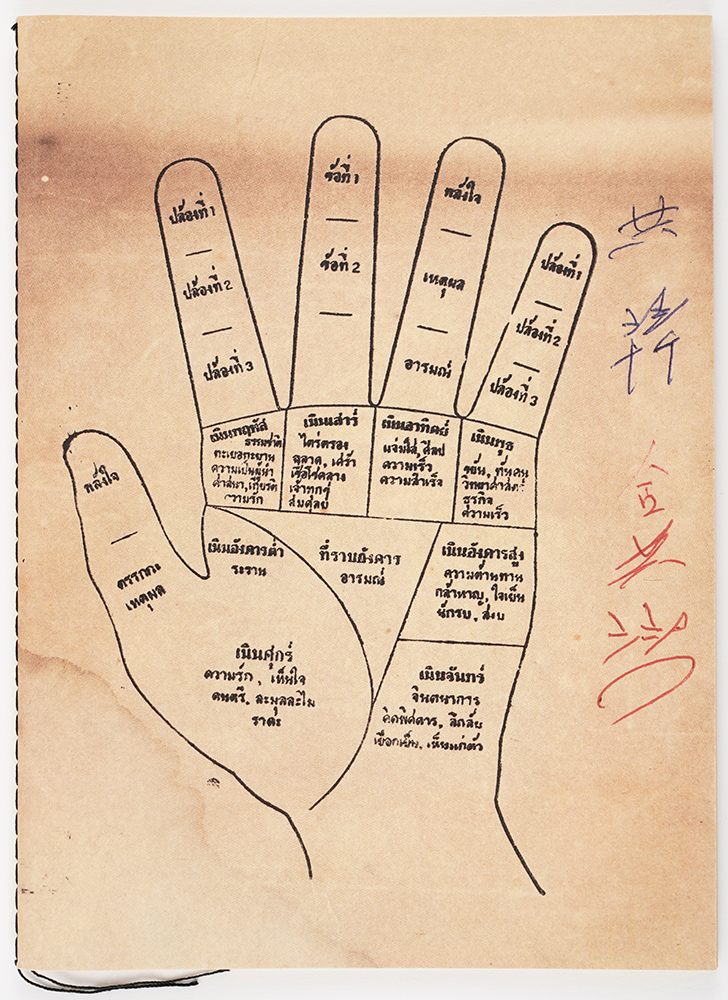 In the 60s, inside Bangkok's Chinatown, a printer makes a printing test for a book about palmistry…

200 copies, Singer sewn binding
68 pages
14 x 19 cm
close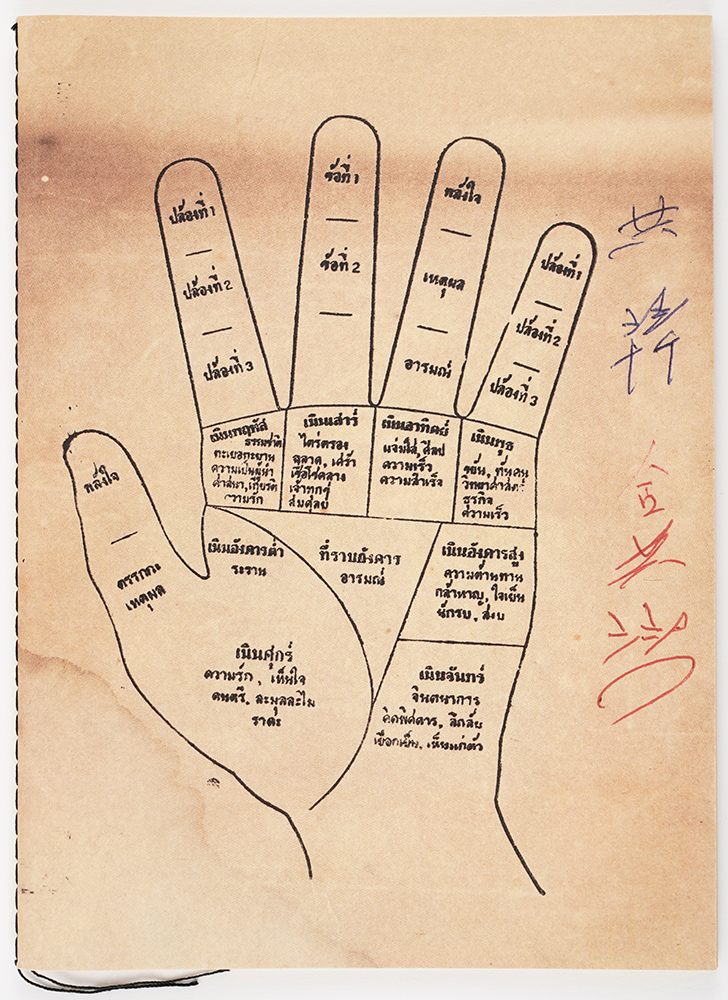 Hardcore
Siam's Guy Books
2016
+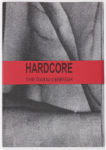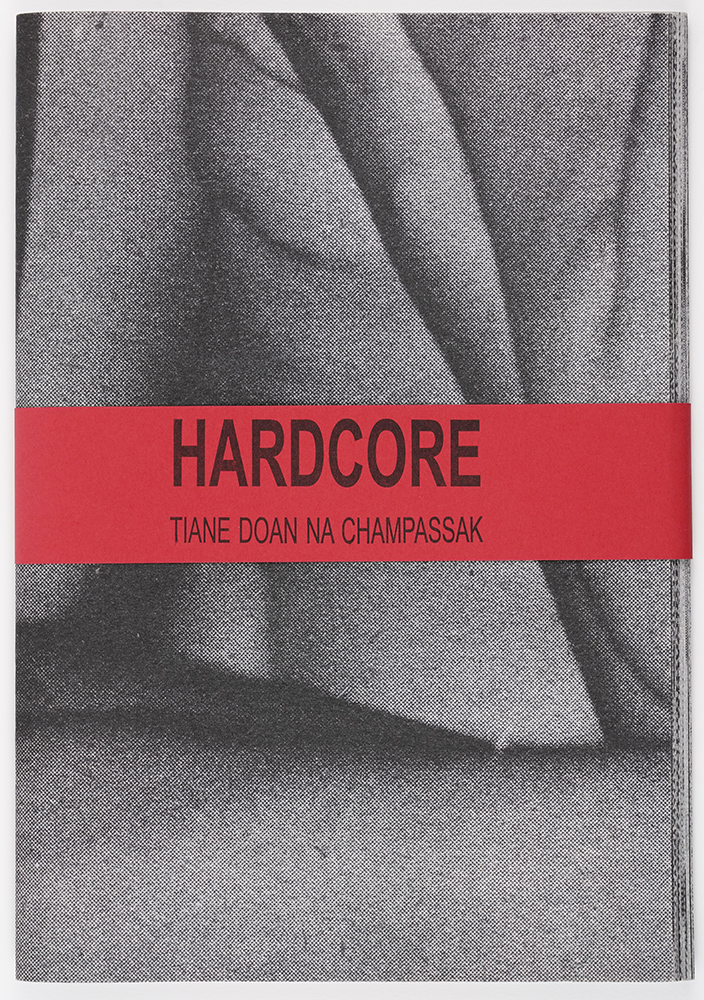 By selecting details of naked bodies from photographs found in Thai hardcore magazines from the 70s, Tiane Doan na Champassak delivers an unexpected vision of pornography: invisible sexes and skillfully framed and enlarged, nearly rasterized details, compose images that verge on abstraction. The absence of binding allows for multiple combinations of images, according to the reader's imagination, while the original image can be perceived in full bleed.

120 numbered and signed copies
80 pages
22 x 31 cm
close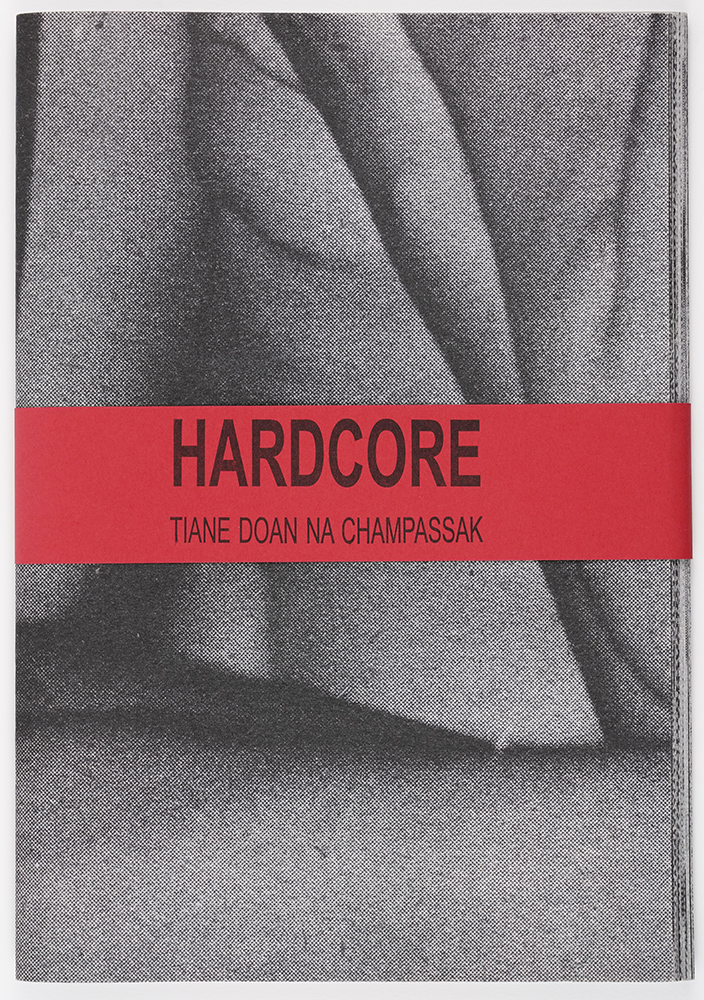 Siam's Guy
RVB Books
2016
+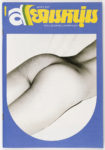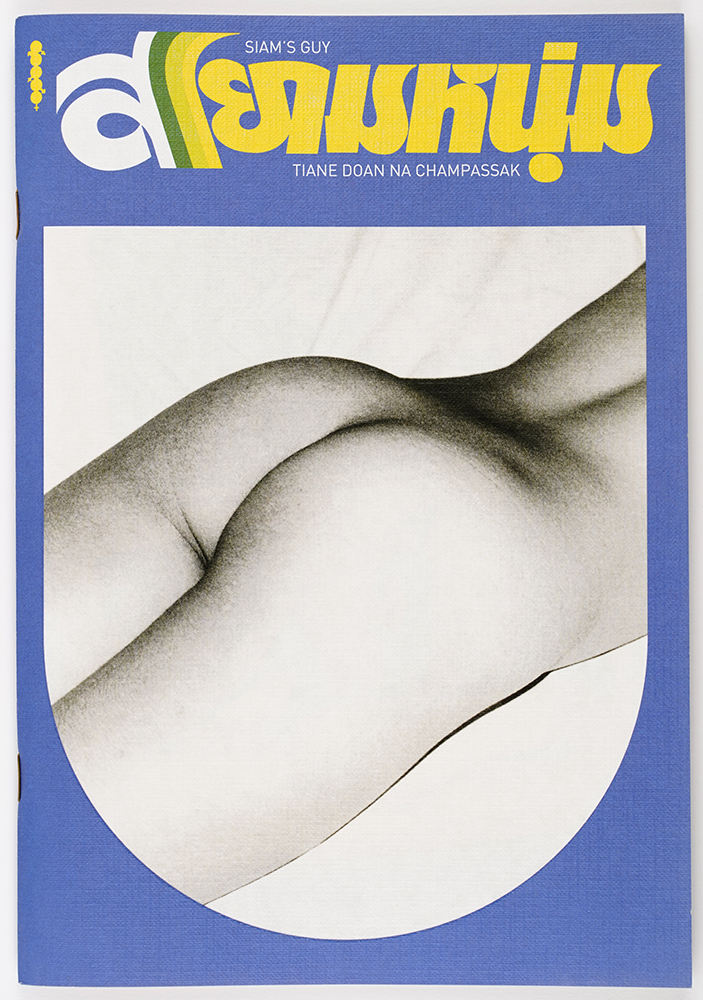 Parallel to his personal photographic practice, Tiane Doan na Champassak, a French artist of Asian origin, explores the theme of anonymity, collecting source material from a variety of sources including the Internet, family albums and magazine excerpts. Although his work often translates into bookmaking, having already released over a dozen publications; Siam's Guy is the first to apply his own photography and use of re-appropriation to bookmaking. The book borrows its title from one of Tiane Doan na Champassak's collected items, Siam's Guy, a Thai erotic magazine from the 1960s and 1970s that remained available over the counter in spite of censorship. For this project, the artist selected 68 original pages from 100 issues of the magazine, superimposing them with his own female nude photographs and thereby injecting his contemporary esthetic into the somewhat dated images. Preserving the original use of censorship on the breasts and genitals through his act of superimposition, Champassak pays tribute to the exceptional, original design of the period.

18 x 26 cm
72 pages
Soft cover
Collages and black & white photographs
close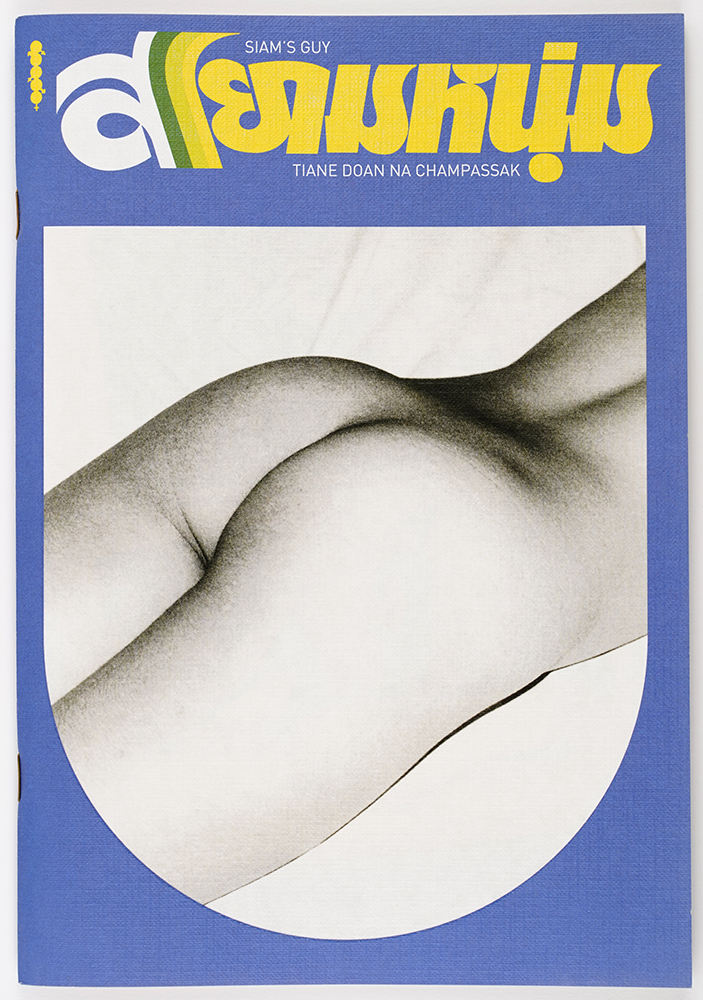 Tamarind Ghosts
Editions du LIC
2016
+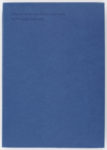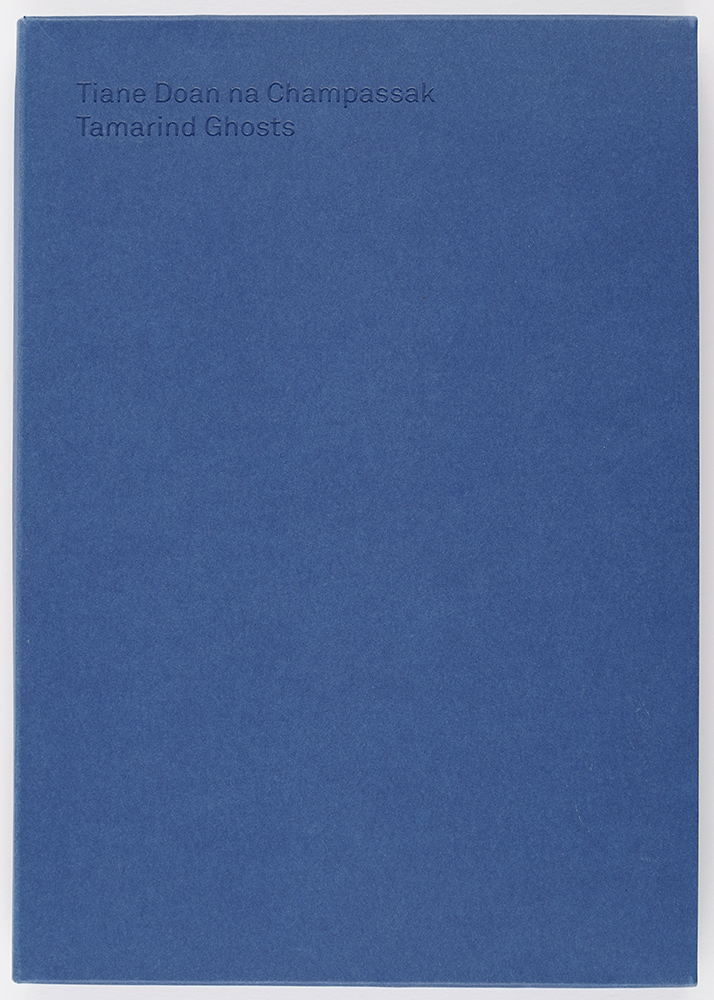 Tamarind Ghosts by Tiane Doan na Champassak presents an exploration of eroticism, censorship and prostitution in Thailand. In days gone by, most prostitutes in Bangkok plied their trade in the area around Sanam Luang Park; under the watchful gaze of the Royal Palace. As they stood soliciting customers beneath the dense branches of the tamarind trees, people started referring to them as Tamarind Ghosts.

All works contained in the books that make up Tamarind Ghosts have been appropriated by the artist from a range of diverse sources, including vintage prints, found books and Google Street View, before being transformed through manipulation.

Four books gathered together in a slipcase, with an accompanying text by Brad Feuerhelm, utilising different paper stocks, printing techniques and varnishes to retain an essence of the original source material and enhance the artist's image transformation.

First Edition
500 copies
160 pages
15.0 cm x 21.5 cm
4 softcover books in a slipcase
Offset printing
Éditions du LIC 2016
ISBN 978-82-93341-17-8

close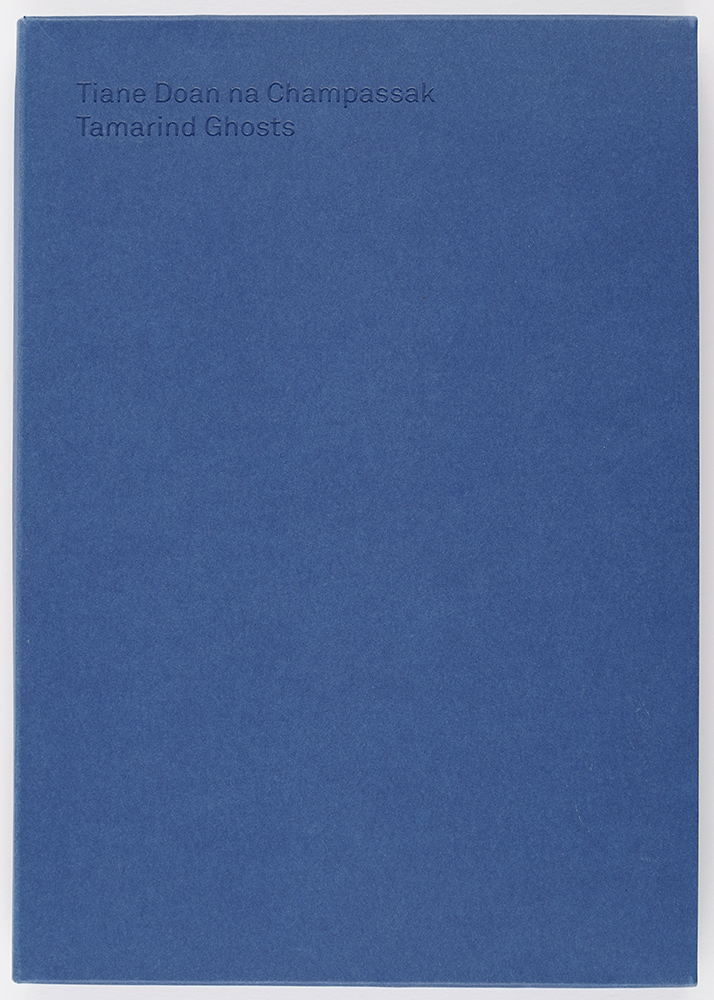 My Freedom
Siam's Guy Books
2016
+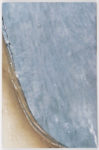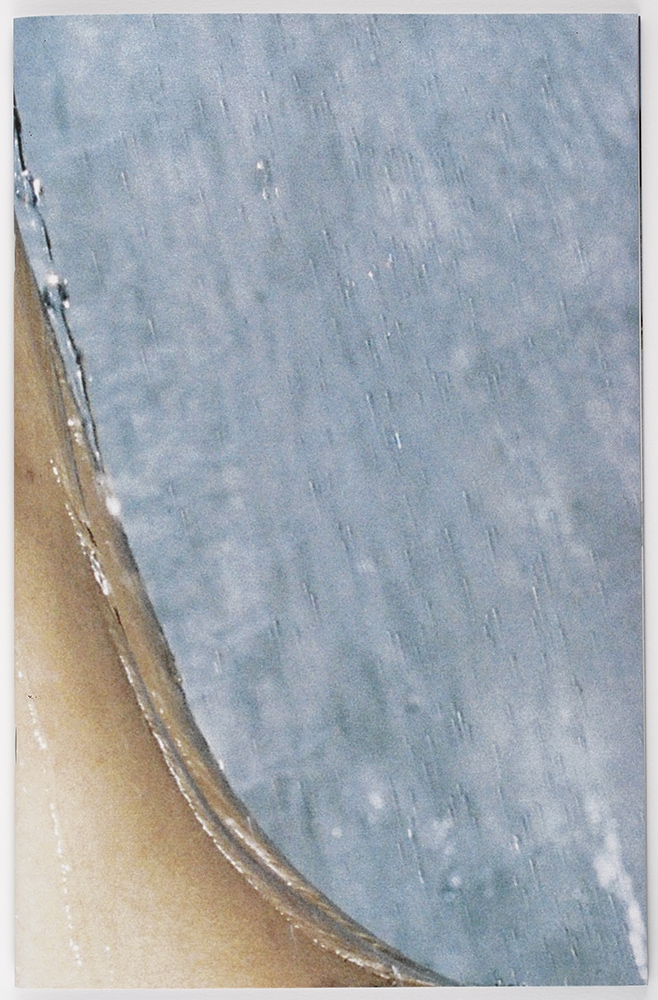 The images in My Freedom were taken during an artist residency in Bangkok.

44 pages
19,50 x 30 cm
First edi­tion, 69 copies with 1 c-print
close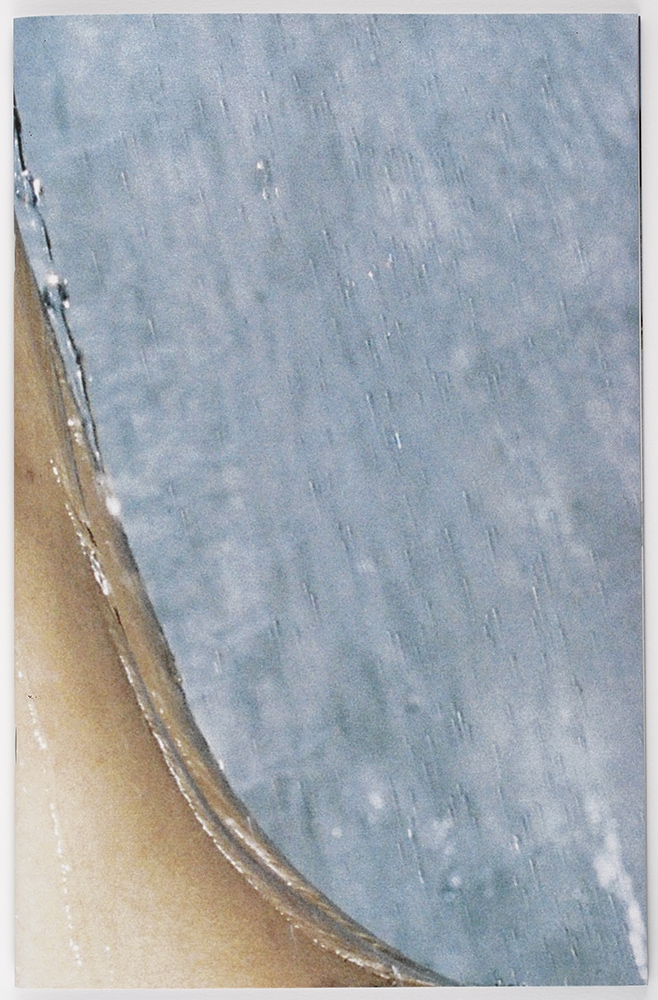 Sunless
Editions du LIC
2015
+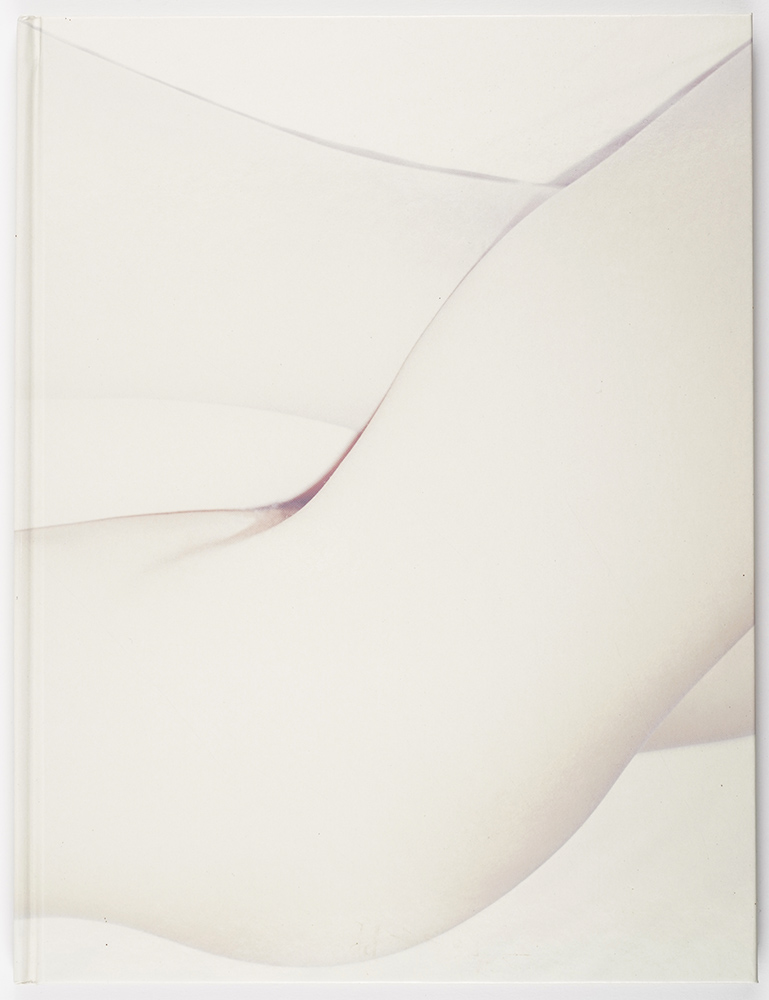 In Sunless by Tiane Doan na Champassak, beauty is pursued across the disintegrating boundaries between male and female. The images in Sunless, taken in Thailand between 2012 and 2013, form the second part of a larger body of work-in-progress, born out of a persistent urge to photographically confront questions regarding gender and sexuality.

Sunless highlights the different shades between what today's society accepts as male or female, and explores what is considered the norm in terms of gender and sexuality. Whilst homosexuality tends to be well represented in today's contemporary art scene, very little space is made for works that deal with bisexuality and transgenderism. Photographic works on these themes remain within a niche of militant art that rarely reaches a wider audience - as if confrontation with such work is too disturbing or even too threatening for individuals and society.

Tiane Doan na Champassak's work is driven by a fascination with gender identity issues, revealing a decidedly aesthetic sensibility. For each body of work, whether gallery prints or limited edition books, he seeks out the most appropriate techniques, materials and formats. In Sunless, transgressive sexual encounters have been captured by the photographer on Ilfochrome film and interspersed with stark monochrome impressions of the urban architecture in which they are anchored. Consequently, Sunless pushes the limitations of offset printing to the limit by attempting to accurately reproduce Ilfochrome prints through the use of high pigmentation inks combined with silkscreen varnish, juxtaposed with large format matte-varnished duotone images.

Presented in a large format laminated hardcover book, Sunless is available with different coloured covers (Édition Rouge, Édition Blanc, Édition Bleu).

First Edition

500 copies
64 pages, 55 plates
Silkscreen UV & machine matte varnish
25.0 cm x 33.0 cm
Laminate print hardcover
Offset printing
Éditions du LIC 2015
ISBN 978-82-93341-11-6
close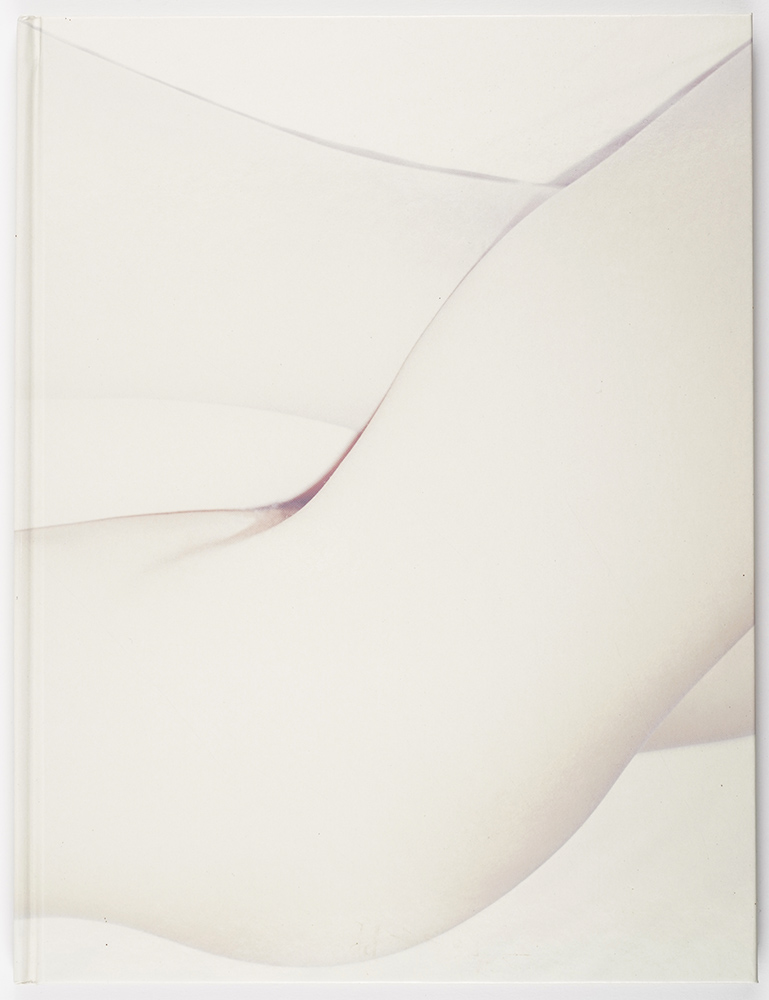 No Photos
Siam's Guy Books
2015
+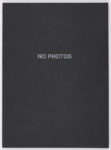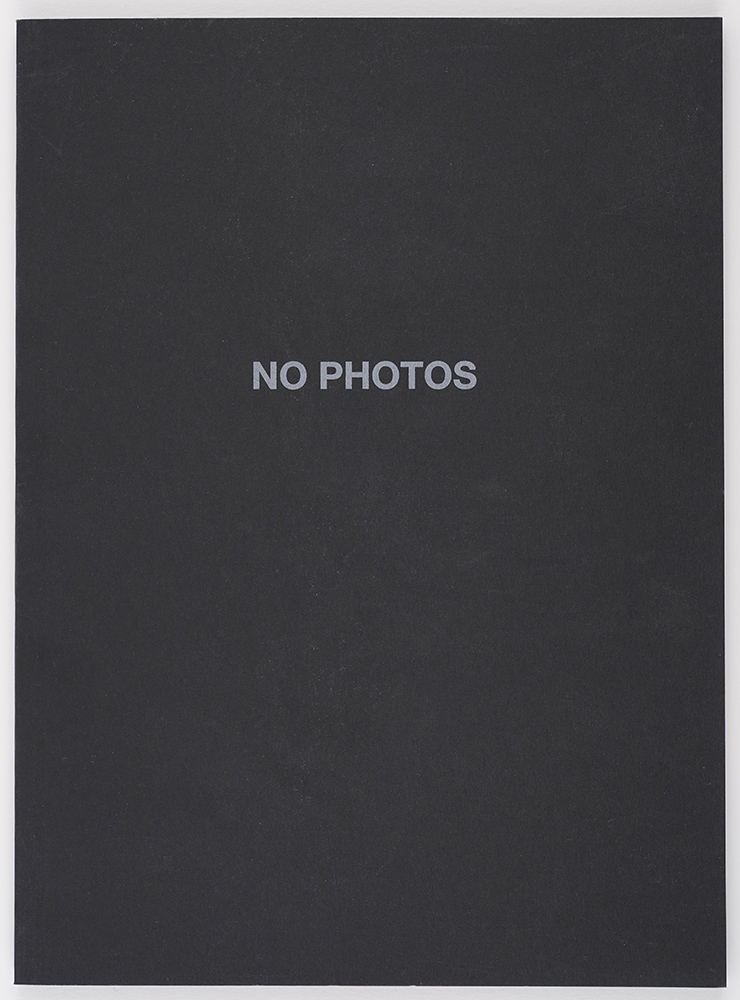 All photographs were taken in the red-light district of Amsterdam.
Photography © Tiane Doan na Champassak

Risograph printing by Après Midi Lab on a black Fedrigoni paper
74 pages
275 copies
close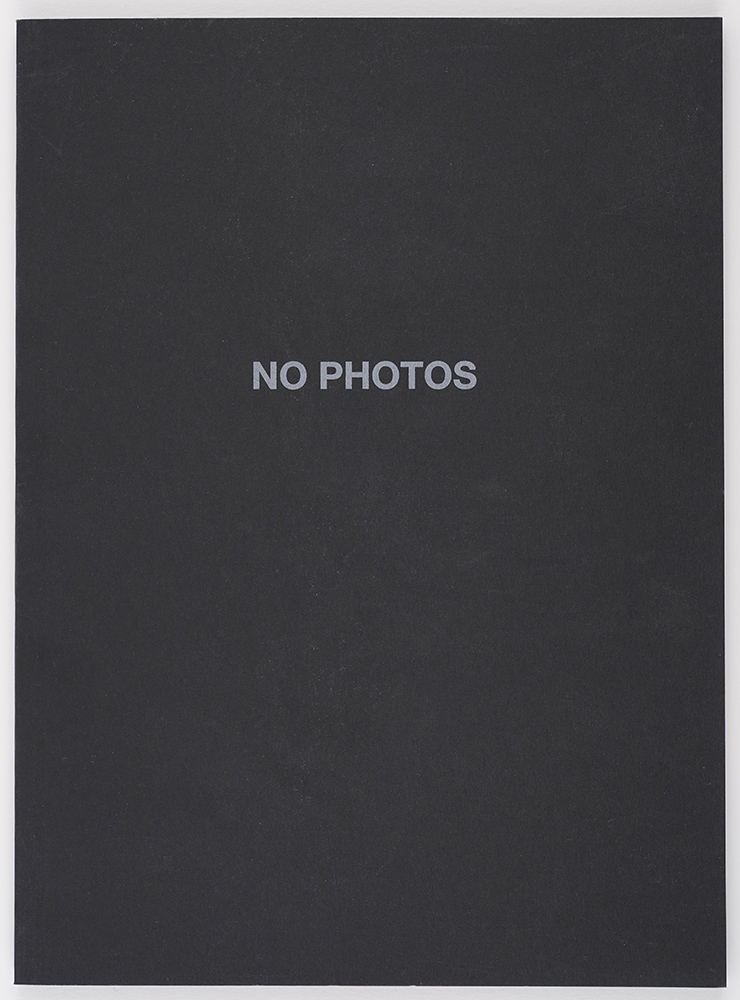 OVR SXE DSIR
Siam's Guy Books
2015
+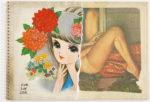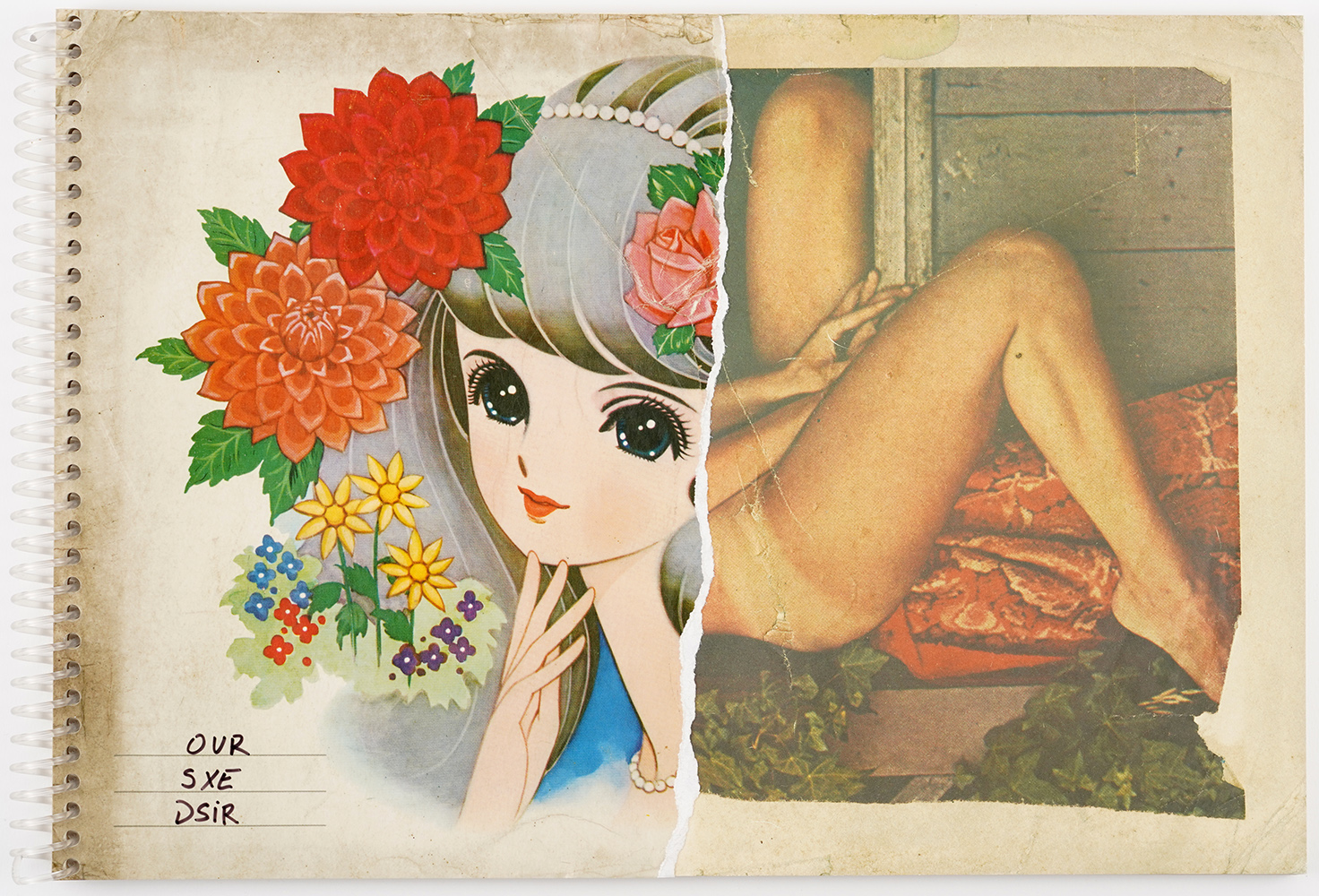 OVR SXE DSIR is a reproduction of a found scrapbook made up of thousands of cut outs extracted from Thai adult magazines from the 1970's. Found in a flea market in Bangkok, this limited edition artist book highlights the qualities typical to "Outsider Art" and much more. The book is rendered unique in many ways, firstly the cover is torn by hand and secondly the original scrapbook is disseminated, pollinated into each copy of OVR SXE DSIR by the artist choosing one original print with 2 sides to it from the original source material. The primary scrapbook is sliced up and reincarnated in each copy of the book rendering the editions even more unique.

60 pages, coil binding
26 x 38 cm
Archival quality inkjet printing
Single edition of 25
Sold with a numbered tote bag
close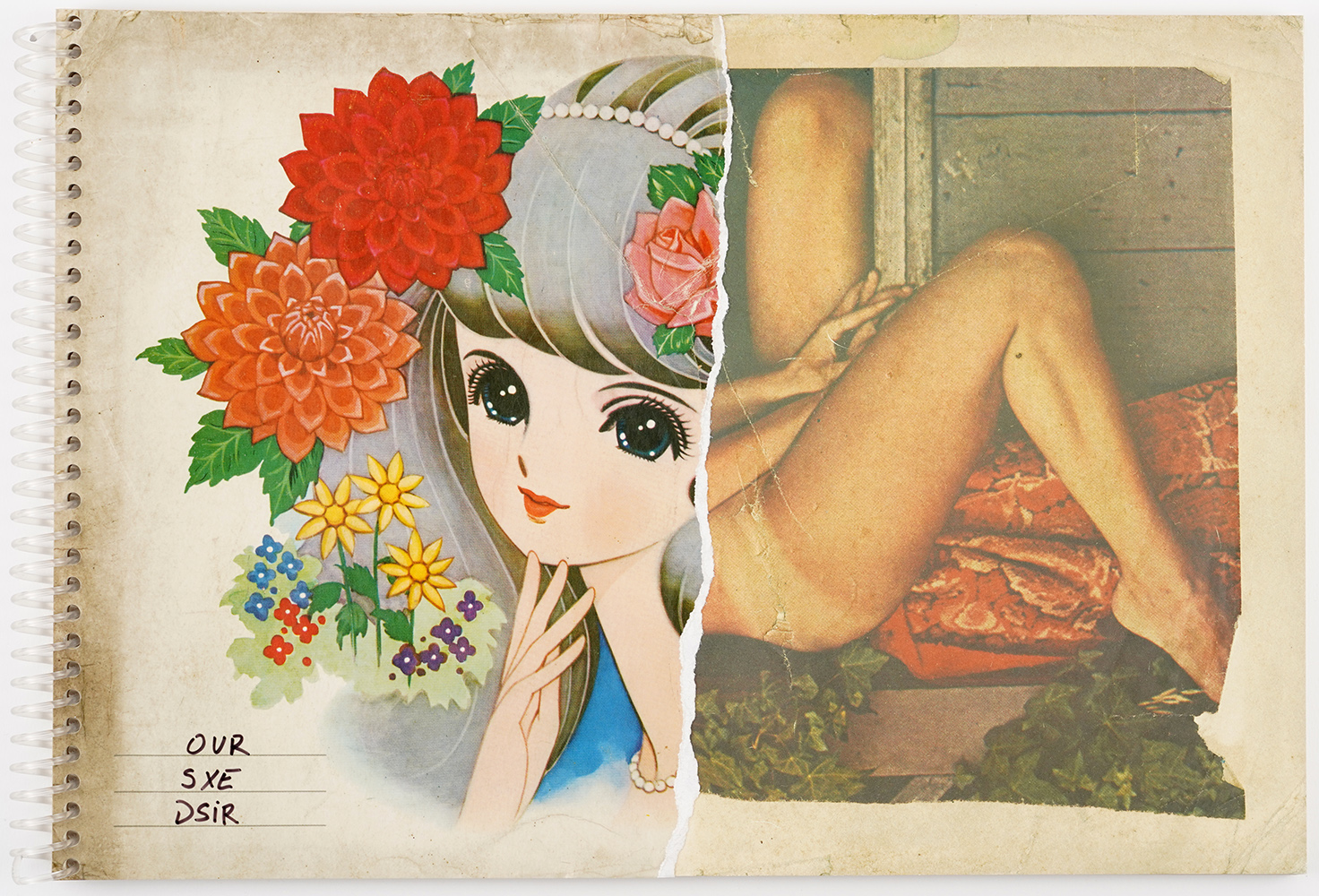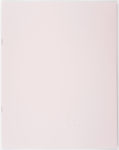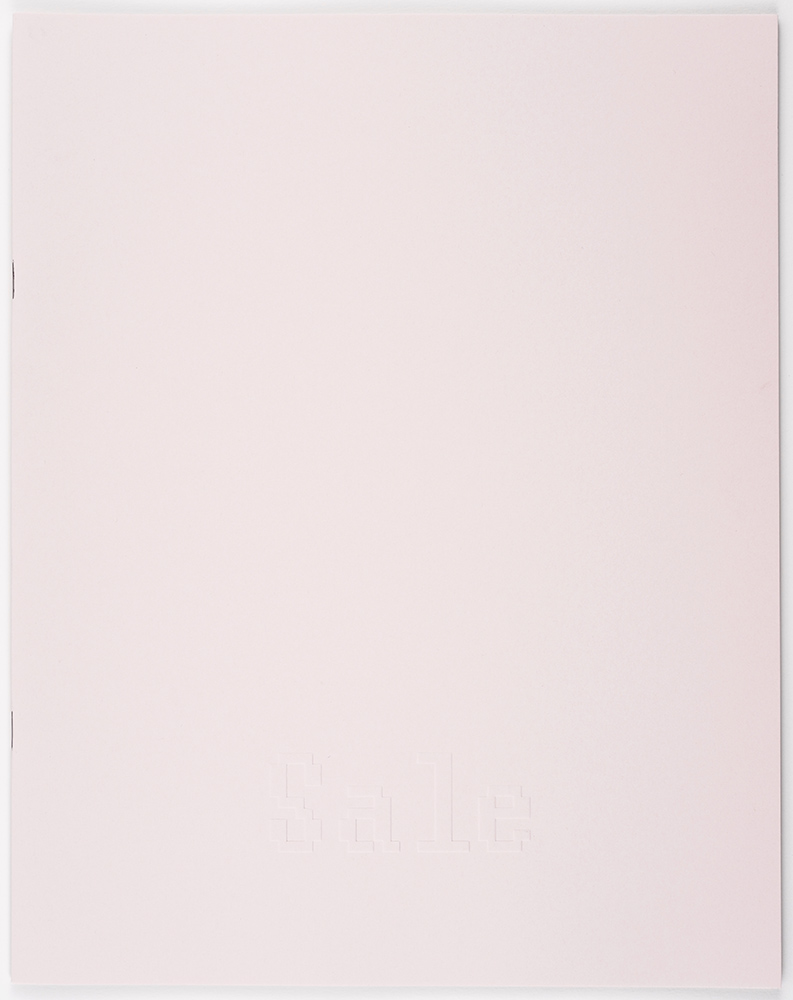 Tiane Doan na Champassak discovered Noname Jane online — an American porn actress who retired after appearing in over 300 films. In 2007 on her website she announced the sale of all the sex toys used in her photo shoots and films. In this book Champassak gathered this complete collection of sex toys accompanied by her own personal comments. Shortly after the completion of the project, Tiane found out directly from Jane that all her sex toys were destroyed in a fire. Soon after she shut down her website.

26,6 x 33,5 cm
Soft cover
44 pages
21 photographs
Edition of 400 numbered copies
close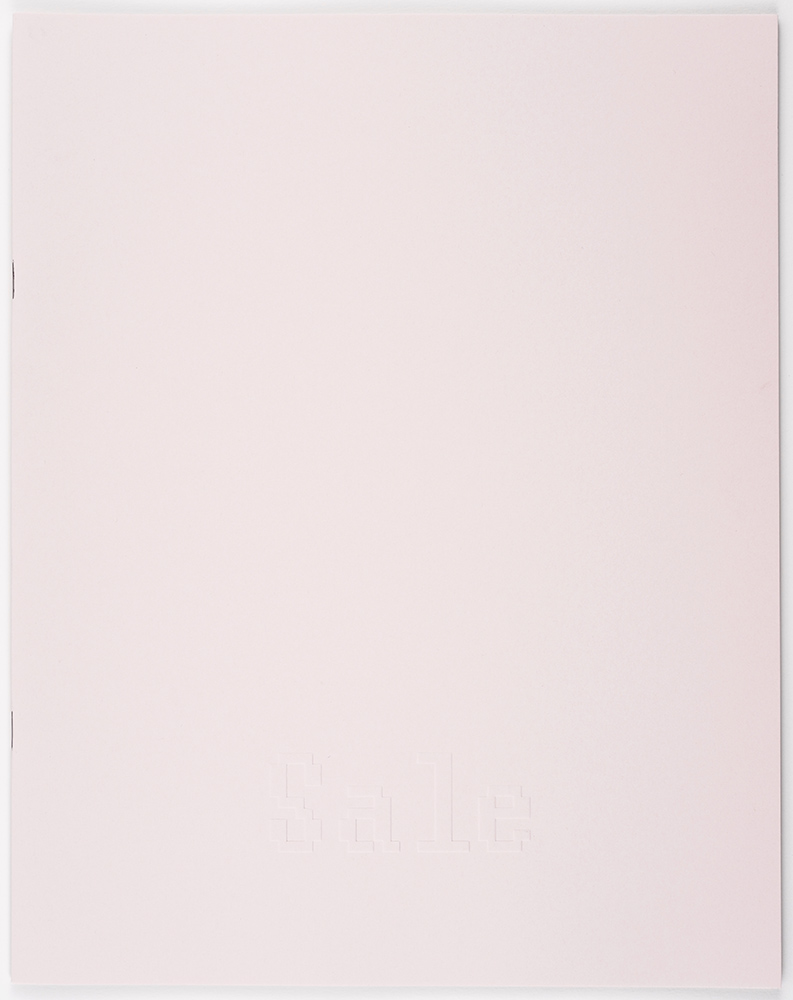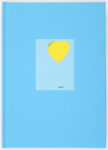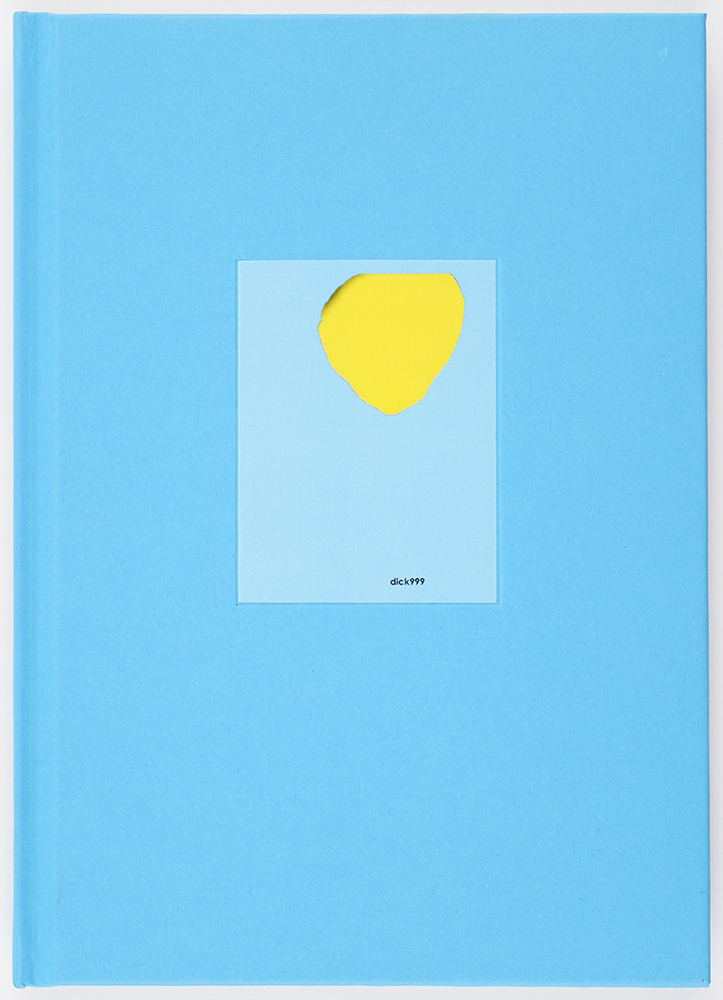 Tiane Doan na Champassak worked on anonymous photographs he found posted on blogs and websites of the Indian subcontinent's exhibitionists and swingers. The images he collected are posted by men, picturing their wives or partners completely exposed, but with any details threatening to reveal their identity carefully masked with photoshop. The artist analysed and extracted the pictures and drawings, which exhibitionists use to cover themselves, and he presented those on their own, without context. By doing so he demonstrated the ambiguity of what is recovered and what is masked, while simultaneously revealing the diversity of motifs and shapes the extracted images can take.

15 x 21 cm
Hardcover
236 pages
116 colour photographs & drawings
Limited edition of 100 numbered copies
close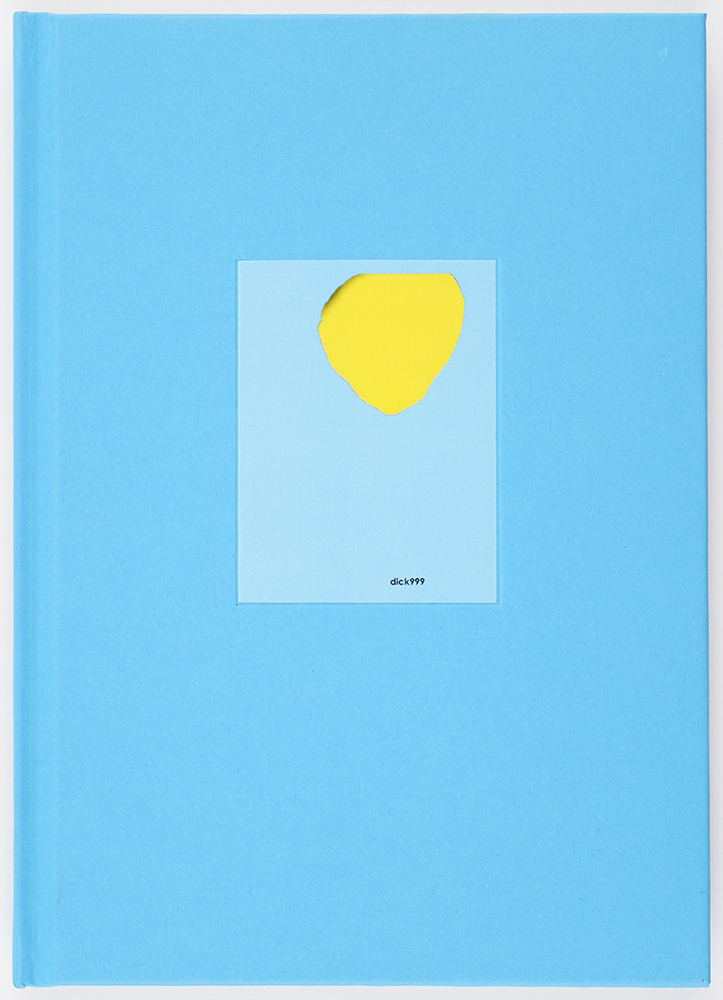 Kolkata
Editions Bessard
2014
+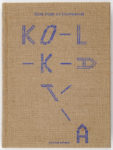 A portrait of the city Kolkata between 2008 and 2009.

Photographs by Tiane Doan na Champassak
152 pages
500 copies

close
Looters (revised edition)
Siam's Guy Books
2014
+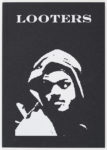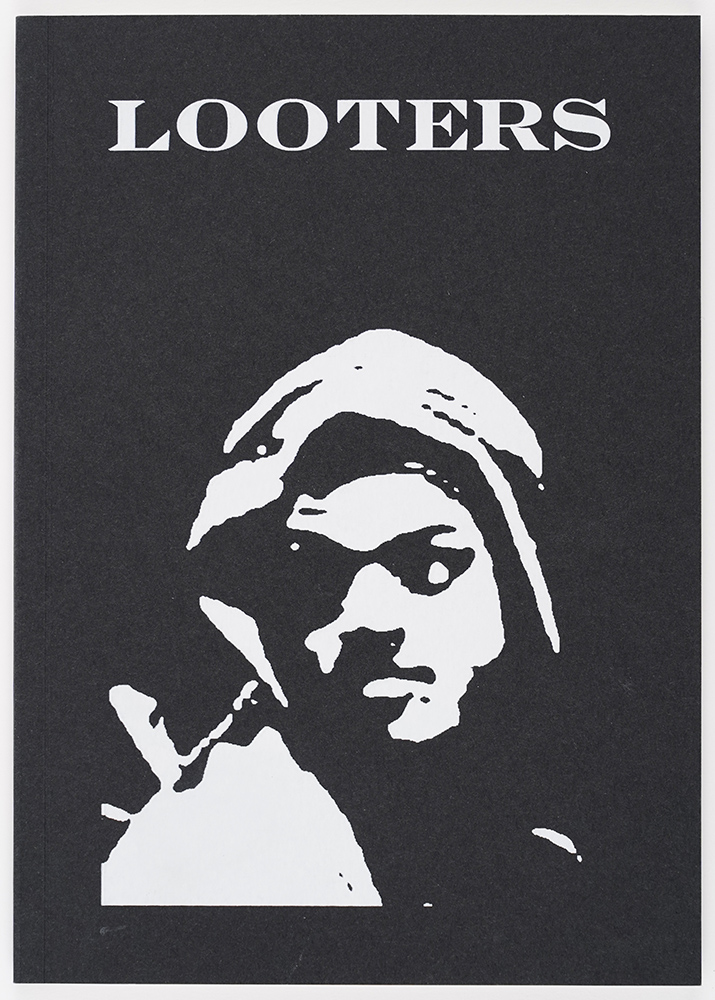 All images of Looters were captured during the riots that occurred in England between August 6-10, 2011 and were found on the internet.

300 copies
Risograph printing by Après Midi Lab in Paris
52 pages
15 X 21 cm
close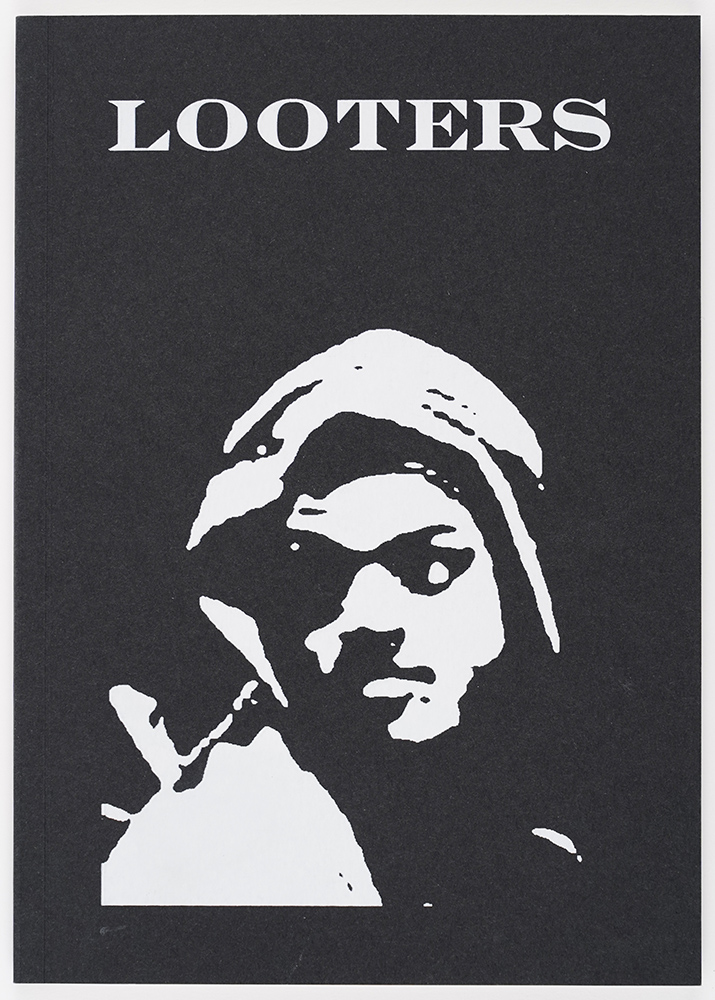 Credo
Siam's Guy Books
2013
+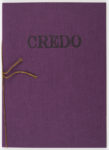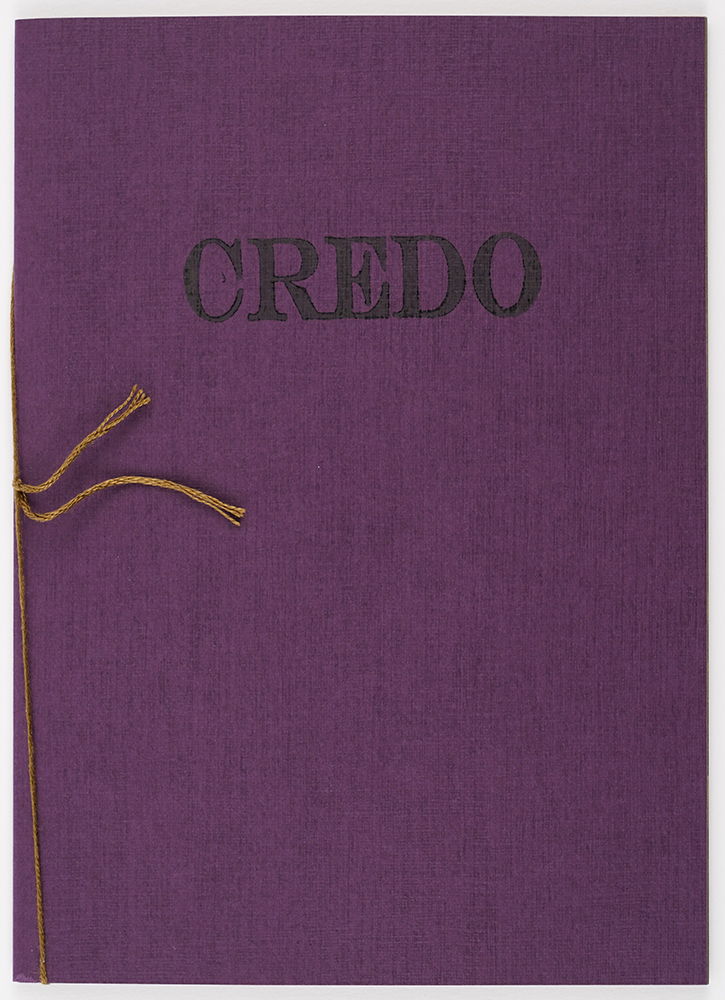 This project bridges the faiths of Haïti and India through the visceral veneration of the elements of nature in both cultures. All images were taken between 2003 and 2007.

Risograph printing by Après Midi Lab in Paris
Edition of 200 copies
48 pages
13,5 X 19 cm
close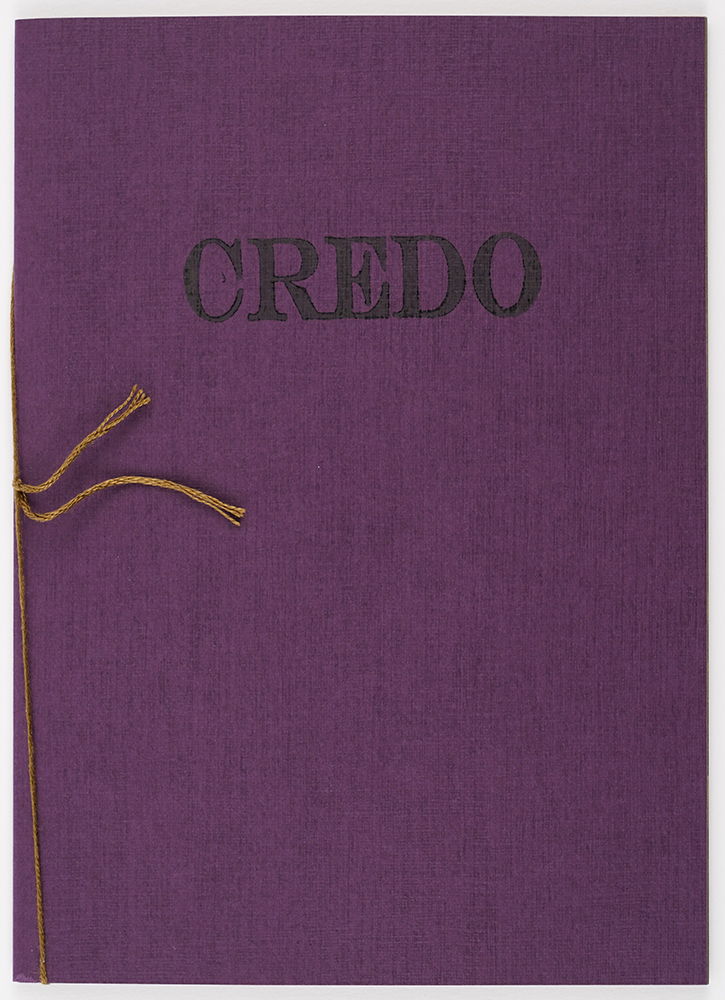 Spleen and Ideal
Mörel
2012
+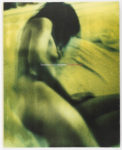 "In Spleen and Ideal, beauty is pursued across the disintegrating boundaries between male and female. Transgressive sexual encounters with what at times seems to be one and the same person are captured on instant film and mixed with impressions of the urban architecture in which they are anchored. In this project, which centers on gender and identity confusions, photography is a matter of decisive distance between immersion and detachment." Hester Keisjer

500 copies
88 Pages
20 X 25 cm
close
The Father of Pop Dance
Siam's Guy Books
2012
+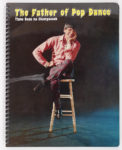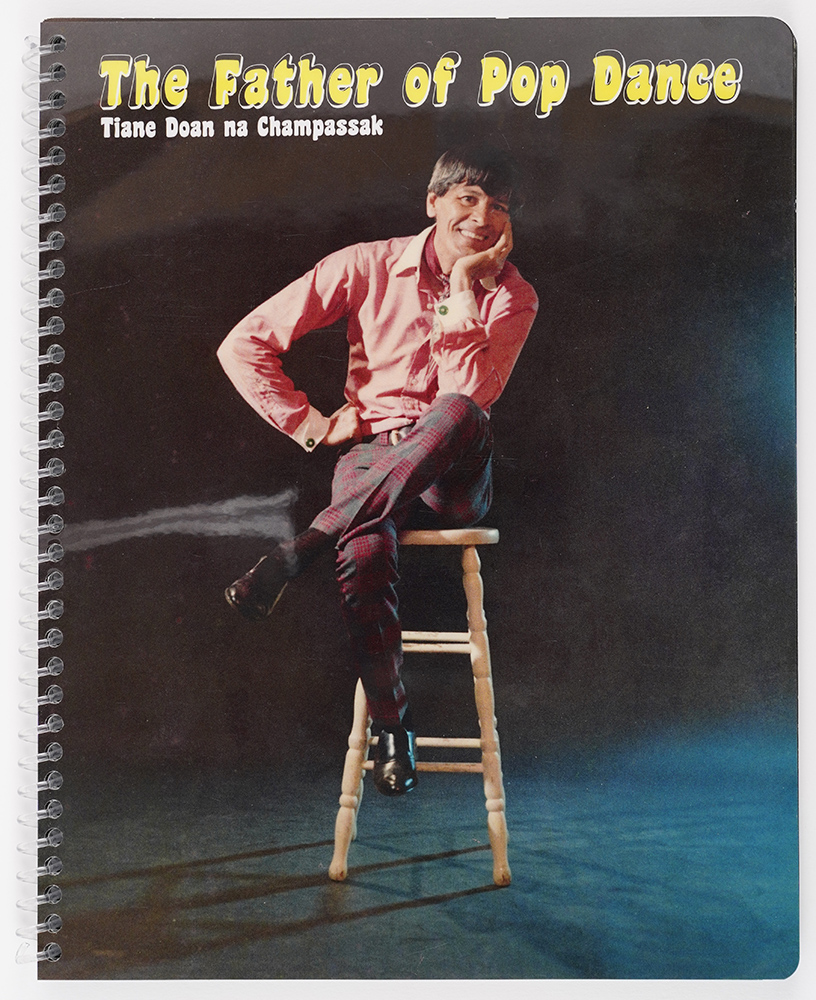 This book is a repro­duc­tion of a found photo album that shows Tiane's father danc­ing in a Los Ange­les photo studio in 1967.

64 pages, spi­ral bound
17 x 21,50 cm
First edi­tion, offset printing, 700 copies
close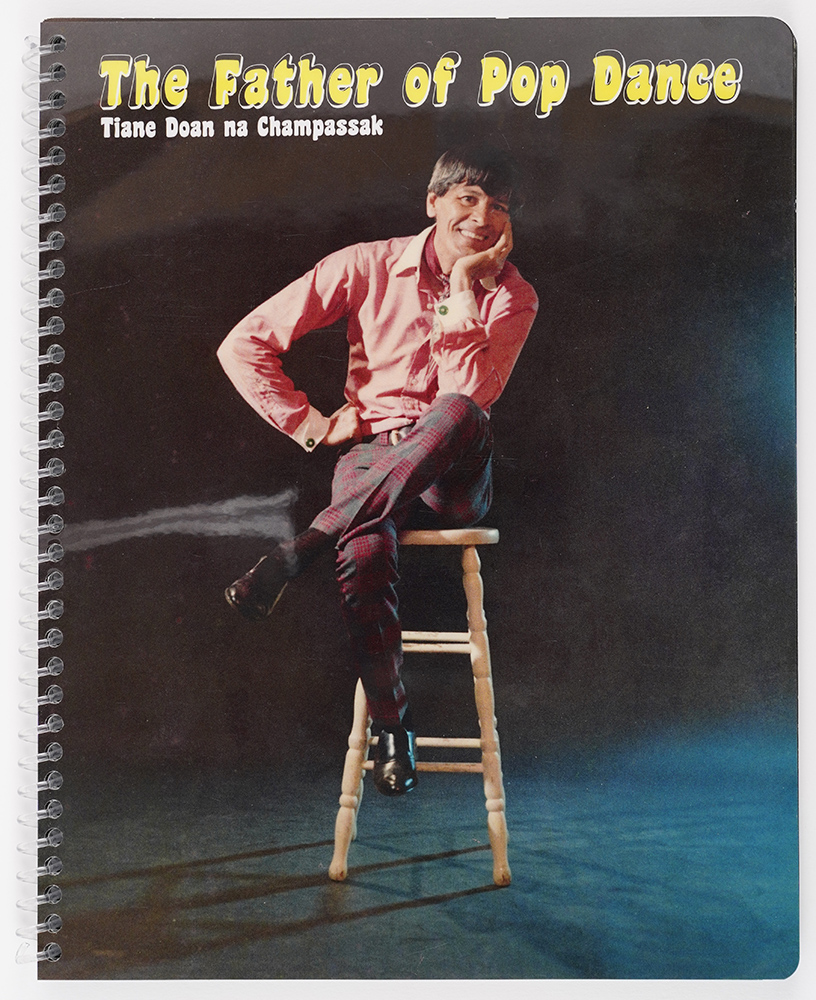 Tantra
Siam's Guy Books
2012
+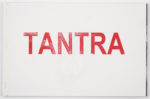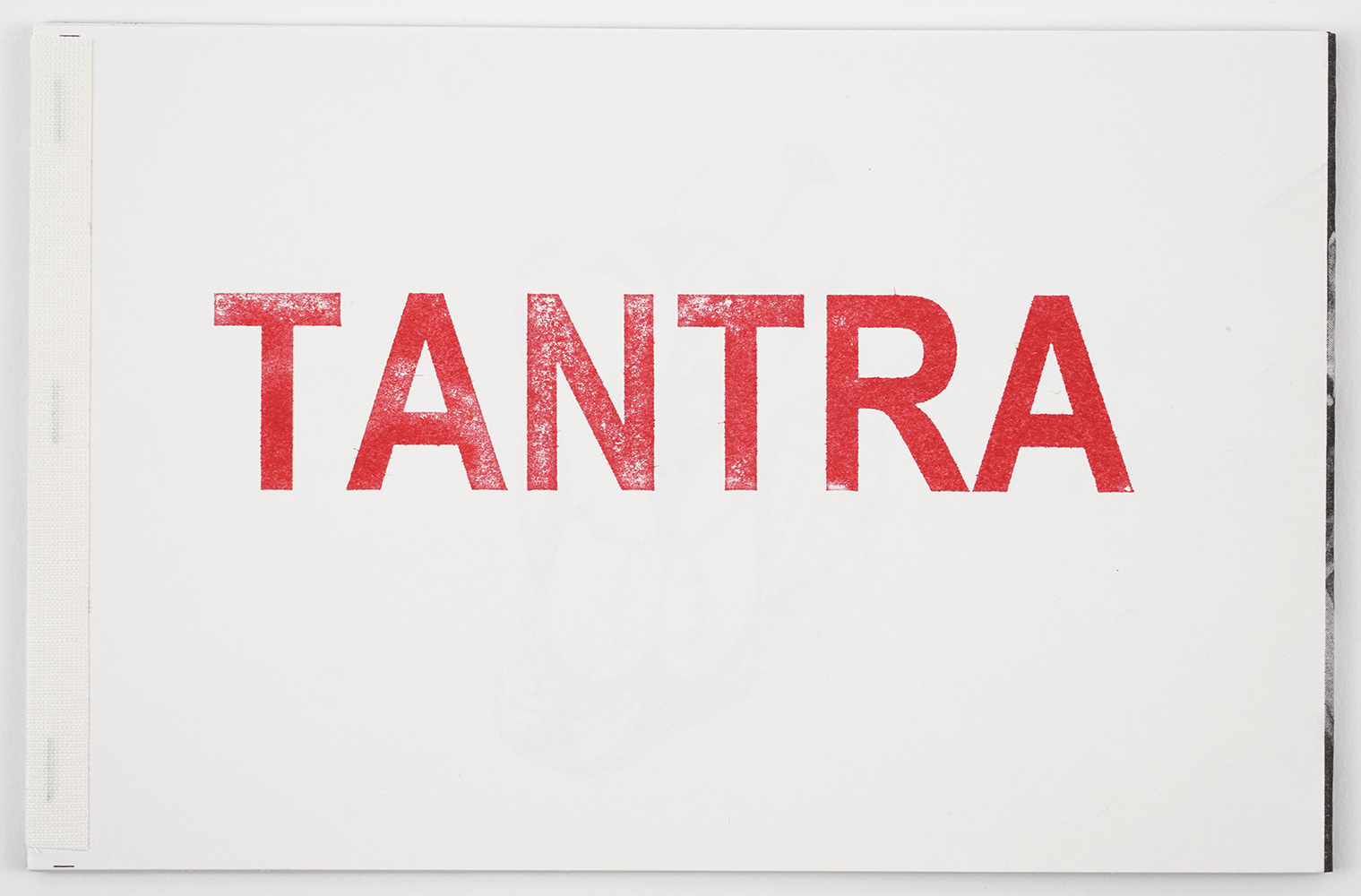 Alternating seven of his photographs taken in Sonagachi, Kolkata's red light district, with seven yantras designed by his father thirty years before, Tiane Doan na Champassak delivers a vision of the sexual act made sacred. Altogether elegant and suggestive, the yantras are usually geometrical magical diagrams, bearing explicit sexual and esoteric symbolism. Used in the tantric ritual, they possess considerable power and allow both man and woman to surpass their human condition.

137 copies
Risograph printing by Après Midi Lab in Paris
16 pages
12,5 X 19,5 cm
close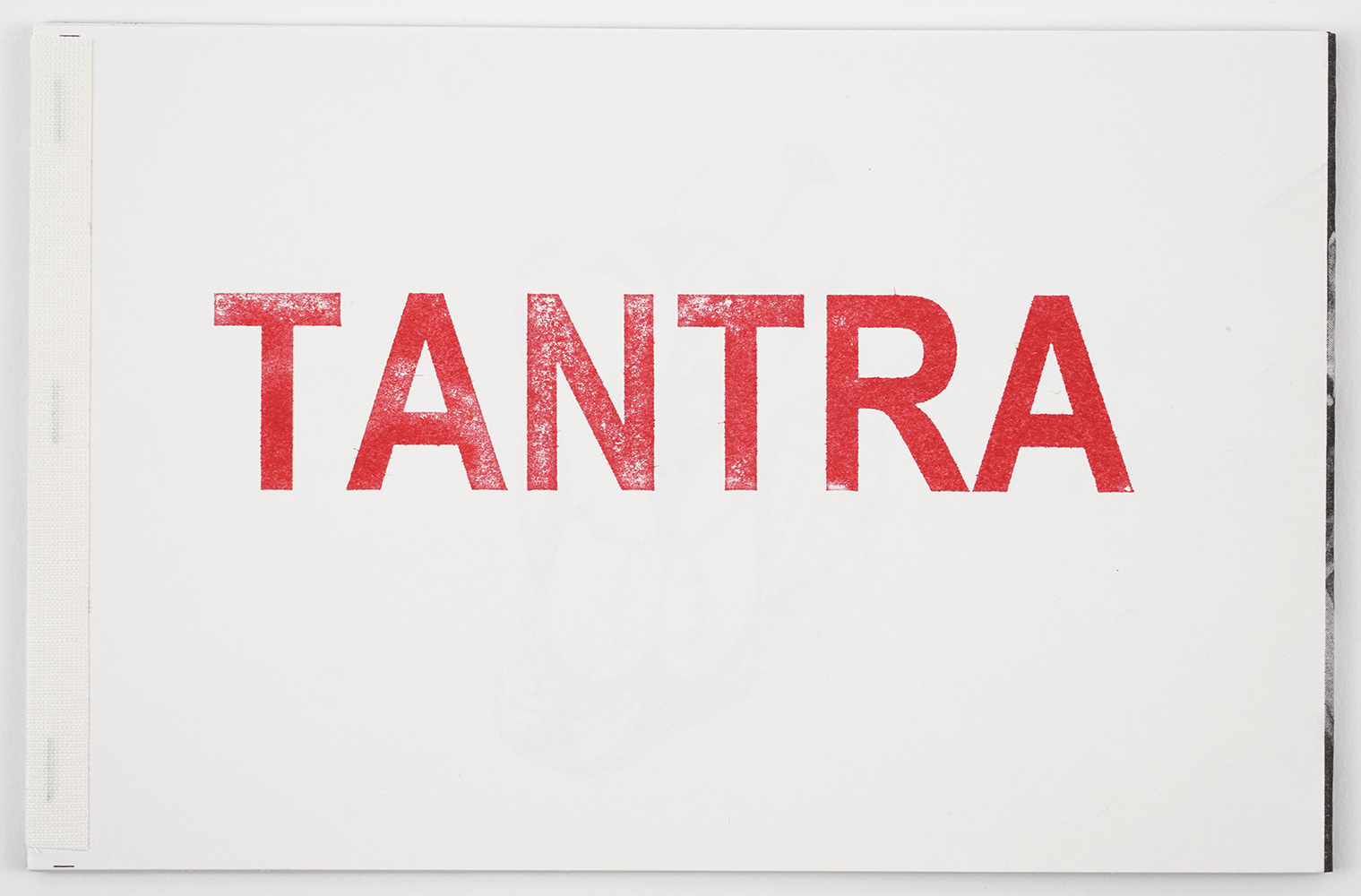 No Photo
Bellybandbooks
2011
+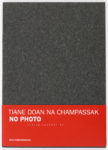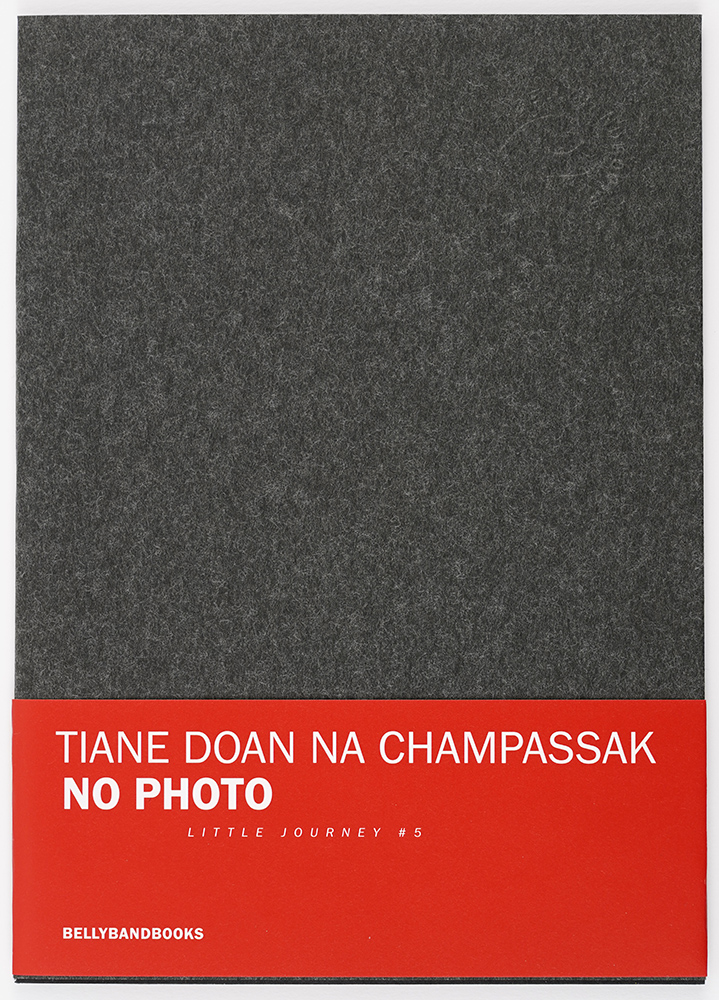 All No Photo images were taken in the Amsterdam red-light district in 2009.

189 copies
21 x 15 cm
close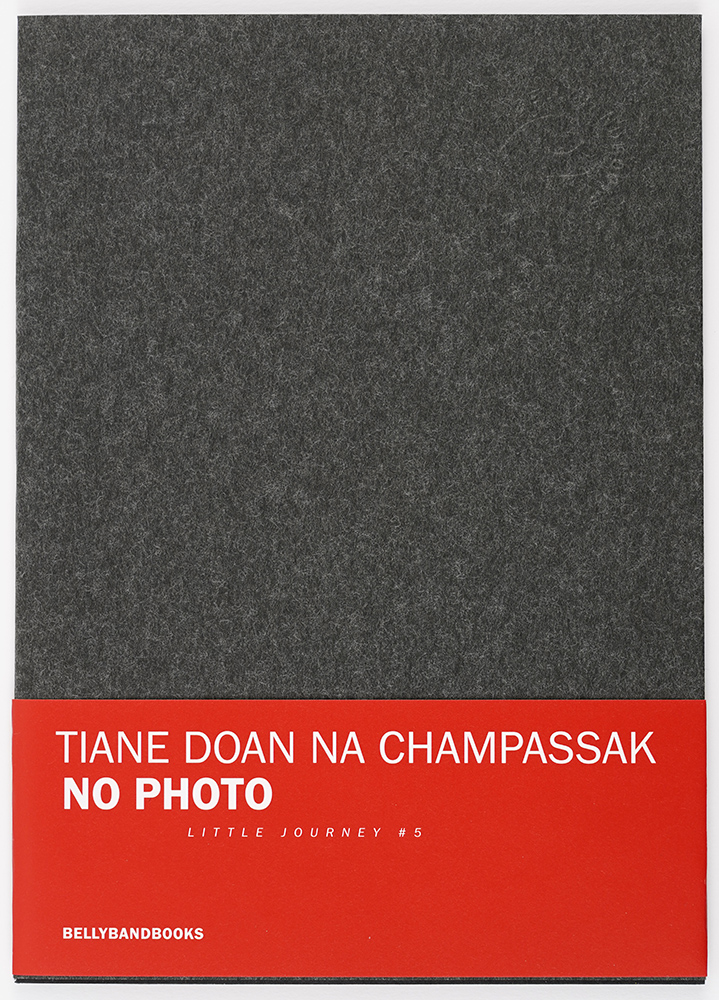 Looters
Siam's Guy Books
2011
+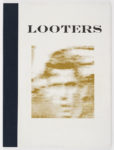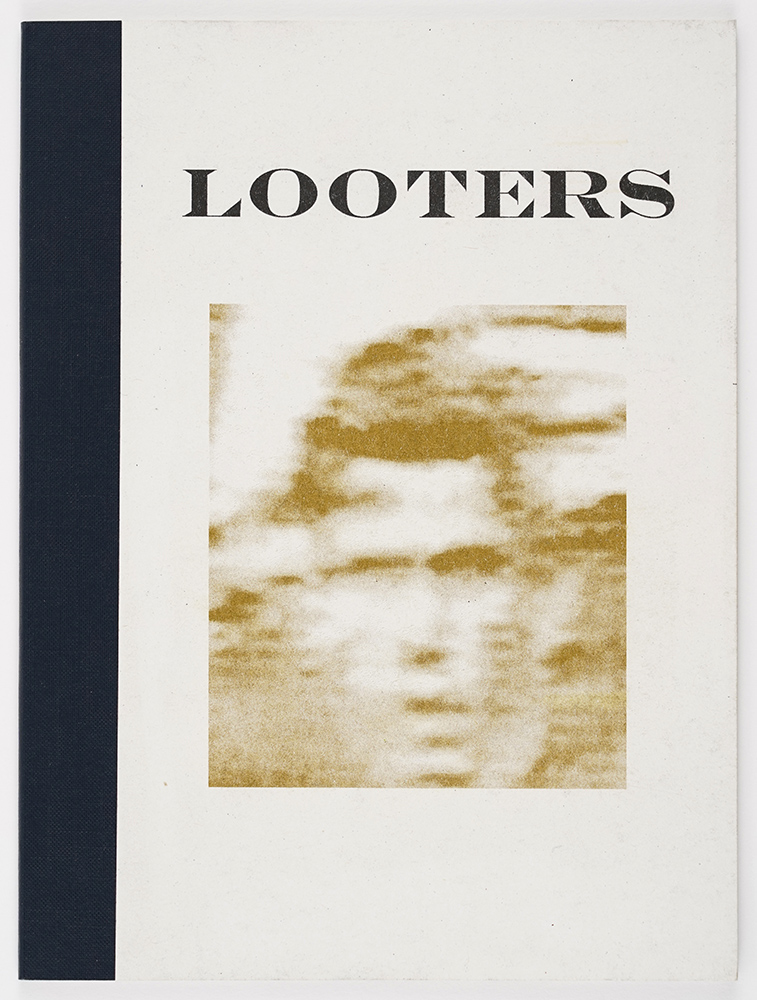 All images of Looters were captured during the riots that occurred in England between August 6-10, 2011 and were found on the internet.

Self-published artist book limited to 150 copies
Risograph printing by Après Midi Lab in Paris
48 pages
13,5 X 18,5 cm
close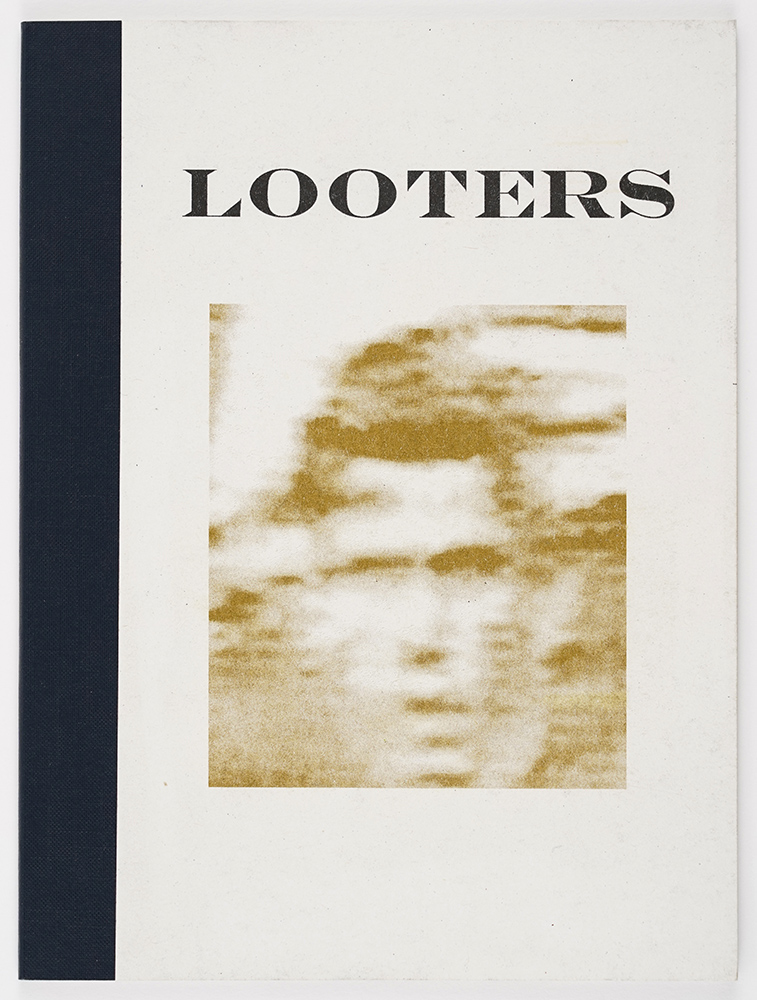 The King of Photography
Siam's Guy Books
2011
+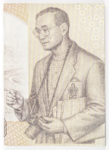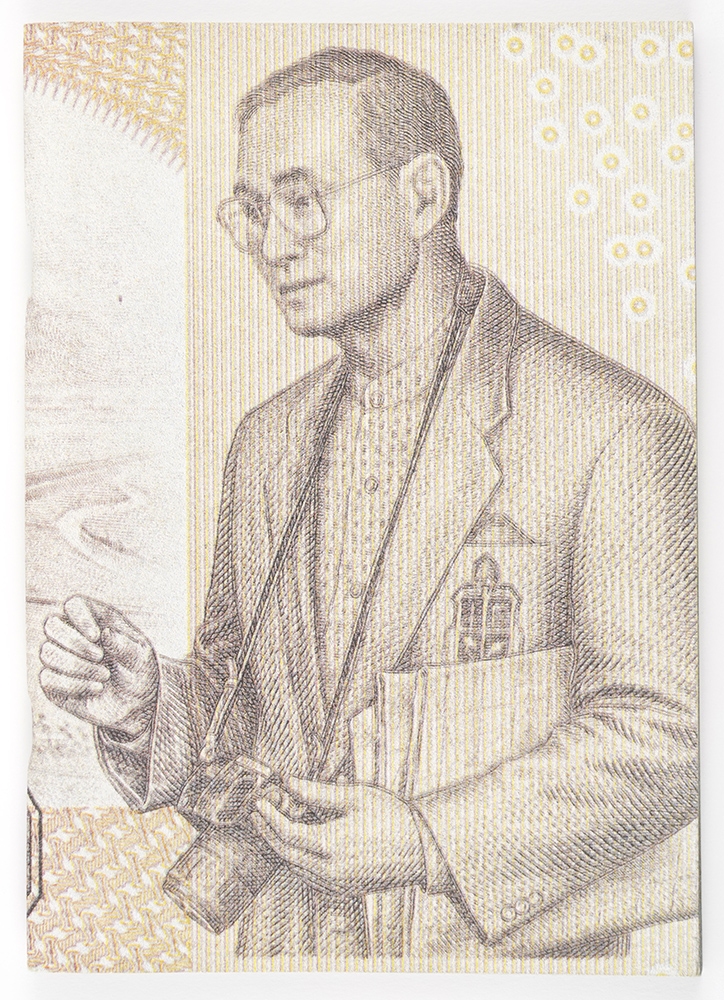 The King of Photography is a collection of images found on the internet which represent King Bhumibol Adulyadej of Thailand with a photographic camera. The King is a keen photographer and is rarely seen without a camera.

First self-published artist book limited to 250 copies
Risograph quadtone printing by Après Midi Lab in Paris
64 pages
13,5 X 18,5 cm
close